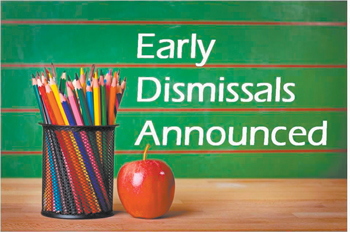 Alice Cooper's "School's Out (for Summer)" was a hit song a generation ago. In a nutshell, it describes the situation today for thousands of North Carolina high schoolers. The North Carolina State Board of Education has approved a recommendation from the state Department of Public Instruction to pass high school seniors if they were passing their classes as of March 13.
"We have aligned our local graduation requirements for the 2019-2020 school year with the recommendations issued by the State Board of Education," said Cumberland County Schools Superintendent Marvin Connelly Jr. Cumberland County school officials agreed to reduce the number of semester hours required for seniors to graduate. They will receive grades for fall courses that will count in their final grade point averages.

Gov. Roy Cooper ordered that public schools statewide will remain closed for in-person instruction until at least May 15. "I know that these actions cause hardship and heartache for a lot of people, but (they) are necessary to save lives," Cooper said at a news conference.

Cooper said he wasn't giving up on the school year, and education officials are working on online instructional assistance. End-of-year exams would normally be held a month from now, with classes ending May 22. Students will either "pass" or "withdraw" based on their grades March 13, the last day they were in school.

School districts are providing online opportunities for students who had failing grades so that they can improve their scores. If grades are not improved to "passing" by the end of the school year, students would not be eligible for graduation. The state Board of Education has told districts that they cannot require students to earn any more than a minimum of 22 credits to graduate. Normally, Cumberland County schools require 28 credits for graduation.

"We encourage students to continue completing assignments from their teachers," school spokesman Lindsay Whitley said.

"Although teachers are facilitating courses remotely, the content is still important and will help students prepare for their postsecondary aspirations. School administrators or teachers will reach out to students and parents to develop a plan for students to improve their grades if they were not passing a course needed for graduation as of March 13." Cumberland County Schools comprise North Carolina's fifth-largest school system of 115 districts in the state, with roughly 50,000 pupils.