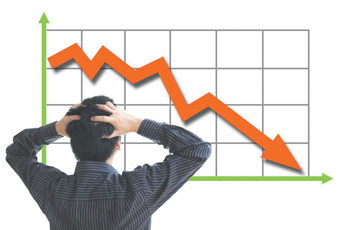 The COVID-19 economic shutdown is taking a toll on government finances as a dramatic downturn in sales tax revenues is expected to disrupt the financial health of local government. The city of Fayetteville has asked the Public Works Commission to contribute millions more than it usually does in the fiscal year ahead to offset an expected reduction in revenues. PWC annually transfers $12 million to the city in lieu of taxes.

Fayetteville Budget Director Tracey Broyles told City Council she anticipates a significant loss of sales tax proceeds and other revenues in FY21. She predicts the city could lose about $7.7 million. City Councilman Johnny Dawkins, who represents the city on the North Carolina League of Municipalities, said actual losses could be a lot more. PWC's charter allows the utility to provide additional funding to the city in emergency situations. "We have a once in a lifetime issue here," said city manager Doug Hewett. Councilmember Chris Davis made the motion to ask PWC for as much as $11 million — the first $8 million covering budget shortfalls, with the additional money being set aside for unforeseen COVID-19 issues. The motion passed unanimously.


Pope Army Airfield infrastructure neglected

A recent audit found Fort Bragg's Pope Airfield to be among the Army's worst maintained facilities. Pope Airfield is a staging area and launch site for the 82nd Airborne Division's Immediate Response Force. Paratroopers can deploy anywhere in the world within 18 hours of notification. Lawmakers are worried Fort Bragg's lift capabilities are being underfunded, The Army Times first reported. The airfield is now part of Fort Bragg. The Army took it over from the Air Force in 2011. "These infrastructures serve as primary training airfields for USASOC — United States Army Special Operations Command, JSOC — Joint Special Operations Command and others, including the immediate response force," said Sen. Thom Tillis, R-N.C.Army Chief of Staff Gen. James McConville and Army Secretary Ryan McCarthy said funding has already been planned for the airfield, and more is on the way. "We have an approved project of $25 million for airfield lighting repair, and in the 2021 budget we plan to spend $65 million to repair the runway and taxiways," the secretary and chief said in a joint statement.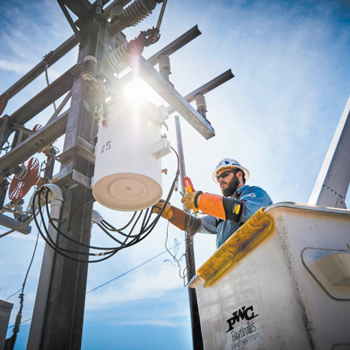 Local electricity rates decline

Fayetteville's Public Works Commission has approved a reduction in electricity rates for residential customers as well as small and medium business customers, effective May 1. The off-peak rate was reduced from 9.1 cents to 8.4 cents per kilowatt-hour. Off-peak rates apply during 88% of the average week. On-peak rates, which remain the same, occur four hours a day during weekdays. A typical PWC residential customer using 1,000 kilowatt hours of power per month would see a decrease of $5.20. The rate reduction comes after a renegotiation of PWC's contract with electricity provider Duke Energy, resulting in $33 million in savings. "We will not begin to see the financial savings of the contract changes until January 2021," said PWC CEO/general manager David Trego. "However, it's important to note that providing these savings to our customers was of the utmost importance, and the PWC Board wanted customers to receive the savings benefit as soon as possible and set the decrease to begin May 1, 2020."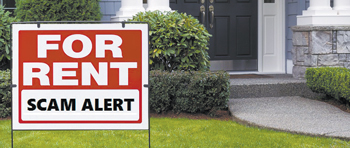 Rental housing scam
Fayetteville police are seeing a resurgence of cases involving real estate fraud involving social media and classified rental property ads. The listings are not from established property management companies and are usually listed as for rent by owner. "This fraud scheme may even involve a written "lease" that appears legitimate, but the communications and paperwork will not be done in person," said police spokesman Sgt. Jeremy Glass. The suspect will ask prospective tenants to send the rent money through a cash application, like PayPal or the United States Postal Service, usually before written leases are provided. Glass said scammers will not be available to meet in person. They will ask you to mail, wire or using a cash-sending appl to send money. Listings often include poor grammar, typographical errors and excessive punctuation.