Twenty-five percent of the patients of the North Carolina State Veterans Home in Fayetteville have been diagnosed with COVID-19, and officials say two residents have died, as of May 26. Cumberland County's Department of Public Health has confirmed 36 cases at the nursing home for veterans. It is the largest of four veterans homes in North Carolina, with 142 occupants. The State Department of Military and Veterans Affairs contracts with PruittHealth of Norcross, Georgia, to operate the facility located at 214 Cochran Ave. behind the VA Medical Center. A statement on PruittHealth's website says the facility is in 'Alert Code Red' status, meaning visitors and nonessential workers are prohibited from visiting.

"The company has continued to implement enhanced infection control protocols, including increasing cleaning frequency, postponing communal activities, ceasing visitation," the company said.U.S. News and World Report has rated 15,000 American nursing homes for short-term and long-term care and noted, "North Carolina State Veterans Home in Fayetteville, North Carolina, has a short-term rehabilitation rating of Below Average and a long-term care rating of Average. It is a large facility with 150 beds and has state ownership. Overall Rating: 2 of 5 (Based on data from August 2019 and earlier.)"


Cumberland County High School graduation changes

Cumberland County Schools has updated the local high school graduation schedule after receiving feedback from graduating seniors, parents and principals. Graduating seniors will now be able to receive their diplomas between June 12 and June 19 at their schools. "I've heard a consistent message — students are ready to graduate and move forward with their post-secondary plans," said CCS Superintendent Dr. Marvin Connelly Jr. This revised graduation plan, which was approved by the North Carolina Department of Public Instruction and the Cumberland County Public Health Director, allows graduating seniors to walk across the stage while family members look on. Graduations will be conducted in shifts with small groups of students and their guests arriving at prescheduled times. Graduates may have a maximum of four guests accompany them. Face masks or face coverings must be worn by all attendees, except children under the age of two. High school principals have shared detailed overviews of their graduation plans with families. The school district will capture students' photos as they walk across the stage and produce a graduation video for each high school, which will include a message from each principal and senior class president, along with a photo of each graduating senior.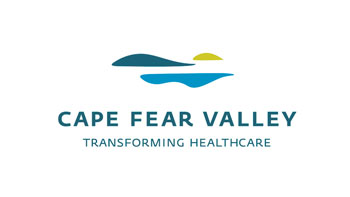 Medical center announces fellowship

Cape Fear Valley Health System and Campbell University have received accreditation to launch a fellowship training program in cardiovascular disease at Cape Fear Valley Medical Center. This is Cape Fear Valley Health's s first fellowship program. The three-year cardiology fellowship will begin in July. "This is another proud moment in the health system's history," said Michael Nagowski, chief executive officer for the Cape Fear Valley Health system. "Cape Fear Valley Medical Center has been nationally recognized by IBM Watson Health as a Top 50 Cardiovascular Hospital for 2018 and by Healthgrades as one of America's 100 Best Hospitals for Cardiac Care and Coronary Intervention
in 2019."

Amol Bahekar, M.D., of Fayetteville Heart Center, has been named the fellowship program director. The fellowship program will enroll three physician residents per year, up to nine residents. Residents must complete three-year internal medicine residencies before enrollment. Now in its third-year, Cape Fear Valley Health's physician residency program has grown to include 134 physician residents training in psychiatry, internal medicine, obstetrics and gynecology, general surgery and emergency medicine, as well as a transitional rotating internship. The program's goal is to address the growing physician shortage in rural North Carolina.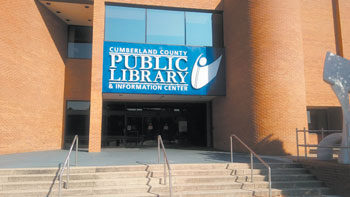 Obtain a library book at the curb

The Cumberland County Public Library is introducing contactless curbside pickup at all eight library branches. Curbside pickup is now available Monday through Friday, 10 a.m. to 4 p.m., by appointment only. You can place orders through the library catalog or by calling 910-483-7727. Each library branch will have curbside orders bagged and ready for pickup at scheduled times.

"The COVID-19 pandemic has required county staff to create innovative ways to continue delivering the exceptional services that Cumberland residents are accustomed to," said library director Jody
Risacher.

Library patrons will go to the main entrance, show their library card or ID through the glass door and then step back 10 feet. A staff member will open the door and place the curbside order on a table at the entrance. Once the door closes, the customer is free to pick up the order. Staff will follow established procedures for returned items. A 72-hour quarantine of returned books is the safest and most effective way to disinfect them. The use of liquid disinfectants is harmful to the books and is not recommended.
Eagle Feather graduation honors

Cumberland County Schools Office of Indian Education has announced that 68 graduating American Indian seniors will be honored during a unique drive-thru Eagle Feather Ceremony on Wednesday, June 17, from 8 a.m.-noon, or Thursday, June 18, from noon-3 p.m., in the parking lot of the Educational Resource Center, at 396 Elementary Dr. in Fayetteville. Each senior will receive an eagle feather in a keepsake box. According to the Office of Indian Education, the feather symbolizes trust, honor, strength, wisdom, power and freedom and is revered as a sign of high honor. In Native American culture, it is believed that all things possess an inherent virtue, power and wisdom. The feather, for example, is a powerful symbol that signifies honor and a connection between the owner, the creator and the bird from which the feather came. For additional information about the Eagle Feather Ceremony, email Indian Education Coordinator Rodney Jackson at rodneyjackson@ccs.k12.nc.us.