Fort Bragg's garrison commander has been relieved of his command. Col. Phillip Sounia was let go late last month because of what the Army said was a "loss of trust and confidence in his abilities to command." Fort Bragg officials confirmed Sounia's firing in an email in response to a media inquiry. Officials did not say why he was let go. They said no further information would be released because of "an ongoing investigation." Sounia was appointed the garrison commander in May 2019. He previously served with the U.S. Army Forces Command at Fort Bragg. The decision to relieve Sounia was made jointly by Lt. Gen. Douglas Gabram, commander of Installation Management and Lt. Gen. Michael "Erik" Kurilla, Fort Bragg's commanding general. Sounia, a highly decorated, combat-tested West Point graduate, was one of a select group chosen to participate in the Army's doctoral program to study planning and public policy. He earned his Ph.D. at the University of North Carolina at Chapel Hill. Justin Mitchell, Fort Bragg's deputy garrison commander, will serve as acting commander until a replacement is named.
Downtown circle of hope
The inside lane of the traffic circle around the Market House downtown has been painted bright yellow and black. It has been adorned with large lettering acknowledging the struggle of African Americans in the U.S. On June 22, Fayetteville City Council agreed to the design and wording, after several weeks of discussion. What some are calling "a circle of hope" is scripted with "Black Lives Do Matter" and "End Racism Now." This is despite a renewed effort by some to remove the landmark from the city center.
City Council also decided to create a citizen review board to investigate police misbehavior in the wake of the killing by Minneapolis Police of George Floyd, which sparked protests across the country, including here in Fayetteville. "I can support an advisory board, but it is going to take months to figure out ... what their powers are going to be," Councilman Johnny Dawkins said.
The creation of an agency with enforcement authority, including the right to issue subpoenas, would require legislative authorization. Council members were quick to applaud Fayetteville Police Chief Gina Hawkins, who said up to 40% of the department's budget is dedicated to community policing. This strategy focuses on building ties and working closely with members of the community. Mayor Mitch Colvin observed that even with determination and training, a thorough review of police policies is in order. Councilmember Tisha Waddell agreed and said it is incumbent upon members of the council to learn the specifics of law enforcement procedures.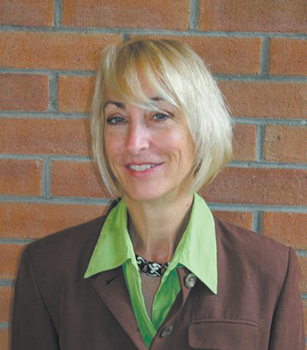 Library official retires
Cumberland County Public Library and Information Center Director Jody Risacher has retired after 22 years of service. Risacher joined the library system in April 1998 and was named director in January 2009.
"I'm very grateful for the opportunity I had. … It has fed my soul over the years to help people develop self-confidence, comfort and strength in fulfilling their dreams," Risacher said.
Under her leadership, the Cumberland County Public Library and Information Center was awarded the National Medal for Museum and Library Services in 2012. Risacher was named library director of the Year by the North Carolina Public Library Directors Association in 2013, and in 2014, she was elected to serve as the association's president. She also served on the North Carolina State Library Commission's Public Library Standards Committee.
"Jody Risacher did a wonderful job as director of the Cumberland County Public Library," said Cumberland County Board of Commissioners Vice Chairman Glenn Adams. Deputy library director Cotina Jones will serve as interim library director as a recruitment process for a new director begins.
Bragg Mutual Federal Credit Union moves into Harnett County
The National Credit Union Association has approved an underserved region of neighboring Harnett County as a service area for Bragg Mutual Federal Credit Union. Bragg Mutual FCU services will be available to anyone who lives, works or worships in parts of Harnett County, increasing its membership potential by 61,713.
"Many of these residents live in areas with few options when it comes to financial service providers," said Steve Foley, president and CEO of Bragg Mutual FCU. "Our newest office located in Spout Springs on Highway 24/87 is already serving members, and we look forward to expanding into the central and eastern part of the County."
Bragg Mutual Federal Credit Union has been serving people in Cumberland County since 1952. The credit union has assets of $83 million and is recognized as one of the fastest growing credit unions in terms of asset growth in North Carolina. The credit union is a member-owned financial cooperative.
FTCC receives job training grant
Fayetteville Technical Community College has received a $296,535 grant from the Golden LEAF Foundation to provide job training and job placement assistance for special needs individuals. Persons considered hard to employ, including those who have been previously incarcerated for nonviolent crimes, and young adults aging out of foster care, will receive counseling and will be enrolled in a 15-week FTCC course that will teach basic skills in electrical, HVAC, plumbing and carpentry trades.
"Fayetteville Tech is delighted to receive the Golden LEAF Foundation's support on this important project," said FTCC President Dr. Larry Keen. "Our college is dedicated to helping students from all walks of life achieve their educational goals and to serving our community by strengthening its workforce."
FTCC will partner with local agencies, employers and nonprofits to identify prospective trainees, support individuals while in training and place them into employment. Participants will receive paid internships, and those who complete the course will receive job placement assistance from FTCC's Job Center.
Yard sales are permissible again
The city of Fayetteville's yard sale permitting process has been reactivated. Yard sales were suspended for several weeks because of COVID-19. The reactivation is in line with the governor's executive order easing restrictions on travel, business operations and mass gatherings. The city code requires a permit for a yard sale. A residence is limited to three yard sales per year. This rule prevents homeowners from operating as commercial businesses. Permit applications are being accepted online at
https://fayworx.com/fayworxportal.
People with questions about code enforcement and inspections can call 910-433-1329.