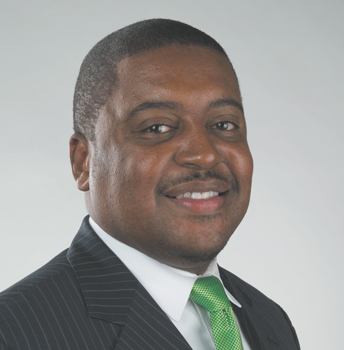 Fayetteville Mayor Mitch Colvin has created two City Council-led committees to review policies related to the city's healing and reconciliation movement. "It's my intent that we take a hard look at what we do from both an internal and external perspective at the city level," said Colvin.

Councilwoman Tisha Waddell will lead an internal review committee, and Councilman Larry Wright will lead the external review committee as they relate to racial inequality. Colvin and Mayor pro tem Kathy Jensen will serve as co-chairs of both committees, which will propose mission statements during the Aug. 3 City Council work session. With more than 1,600 city employees, Colvin said there are a lot of personal interactions among them and the citizens they serve. "It is important that we ensure that our policies, and most importantly, our actions, reflect equality and fairness for all," Colvin stated.
Open letter from PWC executive

Public Works Commission CEO David Trego posted a message this month on the utility's website, encouraging customers to keep their accounts under control. Trego noted that state government issued orders during the early days of the COVID-19 pandemic providing utility customers certain protections. The order has allowed residential customers not to pay their utility bills in full without fear of having service turned off. The idea was to provide short-term economic relief for customers. Two weeks before the order was issued, on March 16, PWC had already stopped cutoffs for past due bills. Then in late May, the protections were extended.

"We want to help customers manage overdue balances," Trego said. "If you are unable to pay your PWC bill in full, we encourage customers, who are able, to make partial payments ... so that the total amount due is manageable when the protection period expires. I want to thank our customers for how you've helped our community and thank you in advance for staying diligent in the coming weeks as we all work together to get through these trying times," Trego added.

Fort Bragg's name will not be changed anytime soon

The Army has announced several measures to reduce racial bias in the military justice system, but renaming posts bearing the names of Confederate military commanders will have to wait for a Pentagon-wide order. "We are advisers," said Army Chief of Staff Gen. James McConville during a recent press conference. "We pass military advice to our civilian leaders, and they are working through that trying to come up with a long-term and enduring policy."

In early June, Army leaders and Defense Secretary Mark Esper said they were open to discussing the renaming of Army installations that bear the names of Confederate generals. But President Trump tweeted that his administration "will not even consider" the move. That apparently does not mean the idea is dead. Congress could ultimately push the issue forward. There are at least 10 Army posts named for prominent Confederates, including Fort Bragg. Gen. Braxton Bragg commanded Southern rebel forces during the Civil War.
Pet adoptions are again available in Cumberland County


The animal control department is making pet adoptions available by appointment during the COVID-19 situation. Animal control staff members wear face masks and observe physical distancing protocols. They ask members of the public to do the same while in the animal control building on Corporation Drive off Tom Starling Road. Pet adoption fees are $28 through the end of July, thanks to a grant from PetSmart Charities. Hours of operation for pet adoptions, stray animal intakes and owner claims are 11 a.m. to 5:30 p.m., Monday through Friday, and 1 p.m. to 5 p.m. on Saturday. All services are by appointment only. Call 910-321-6852 to schedule an appointment.
It's summer vacation time for local government leaders

City and county elected officials take time off in July every year. Fayetteville City Council and the Board of County Commissioners have not scheduled regular meetings this month. The members try to take their vacations during the month. "If a special or emergency meeting is needed, then one is scheduled," said Assistant County Manager Sally Shutt. "County management and our department directors coordinate leave time within their offices to ensure sufficient staff coverage."

Shutt added that technology allows senor staff members to work remotely if needed, even while on vacation. The same is true in city government. Senior management team members vary their schedules so that at least one of them is on duty weekly.
Imagine not missing a day of school
Cape Fear High School graduate Hannah Coggins completed her school experience knowing that she had not missed a single day of school in her life. Coggins not only celebrated completing high school, she was proud to have achieved a perfect attendance record, according to CFHS Principal Brian Edkins. "I have completed my entire school experience, from daycare to senior year, with perfect attendance," Coggins said. "My inspiration for this accomplishment is my father; he pushed me to do my best."
Coggins' family is confident she will continue the same study ethic as she makes plans to attend Fayetteville Technical Community College in the fall to become a physical therapist assistant.