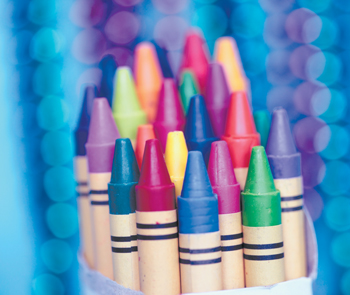 In trying times, one consistent and uplifting occurrence across Cumberland County is that people support each other and fill each other's needs with fervent compassion. For the 11th year, the community will come together through Aug. 1 to support homeless children in the Cumberland County Schools system and fire victims served by the American Red Cross through The Register of Deeds office's annual school supply drive.
The deadline to drop off items is July 24. The office hopes to receive enough donations that it can fill 1,000 book bags. Particularly, the office is looking for pencils, pens, notebooks, rules, composition books, folders, notebook paper, pencil sharpeners, erasers, glue sticks, crayons, toothbrushes, toothpaste, hand sanitizer and toothbrush cases.
The collection would not be a success without the caring hearts of individuals and organizations across the county. The Longleaf Pine Association of Realtors, the Cumberland County Clerk of Court, Cumberland County Sheriff's Office, Fayetteville Police Department are some of the key players; but other organizations, churches, civic groups, dental offices and citizens have been supportive of the cause this year and in years past.
"We would like to thank everyone for their support in the past and thank them for their consideration again this year," said Register of Deeds Lee Warren.
When dropping off donations, a face mask or covering will be required to enter into the courthouse. The mandate will be enforced.
At the end of the collection period, Fayetteville Police Department, Cumberland County Schools, and the American Red Cross will be responsible for distributing the donations.
Of course, monetary giving is welcomed and appreciated as well, although checks will not be accepted. Cash donations and gift cards are helpful ways to support the cause.
Donations will be accepted at the Register of Deeds office in Room 114 of the Judge E. Maurice Braswell Cumberland County Courthouse, located at 117 Dick St., Monday through Friday from 8 a.m.-5 p.m. Call 910-678-7775 upon your arrival to drop off the items or for more information about
the drive.