Demand for testing increases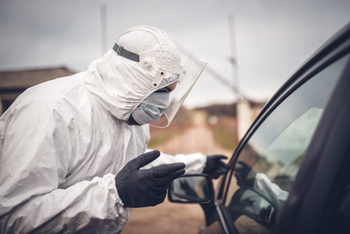 As cases rise across the country, there has been an increase in demand for COVID-19 testing locally, which has created a backlog for many laboratories and extended the turnaround time to process tests. Individuals tested by Health Department staff may not receive test results for five to seven business days.

"Testing is a critical part of our strategy to slow the spread of COVID-19," said Health Director Dr. Jennifer Green. "The demand for testing is unprecedented."

The Cumberland County Department of Public Health is offering drive-thru testing on Tuesdays and Thursdays while supplies last and staffing are available. Visit the department's Testing and Collection page online to schedule an appointment. On Tuesdays, test collection will be conducted at Manna Church, 5117 Cliffdale Rd., from 9 a.m. to 4 p.m. On Thursdays, test collection is conducted at the Cumberland County Health Department, 1235 Ramsey St., from 9 a.m. to 4 p.m.