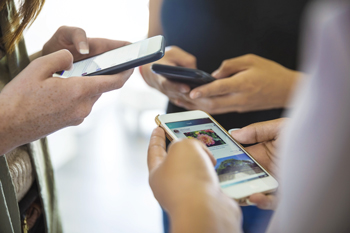 Many of us do not know life without social media, cell phones, texting, Facebook posting, tweeting, etc. As a baby boomer, social media, let alone cell phones, did not exist when I was a teenager or even in my 20s. One thing that is clear, however, is that no matter what age bracket you may fall into, everyone who uses social media tends to forget the permanent nature of it. While we have many reasons for posting, tweeting, etc., some of which includes getting likes, loves, cares and comments from our friends, what we have, after the fun and/or comfort fades, is a post, tweet, or picture that lasts forever … on the internet.

Let's put this into the context of litigation. When you bring a civil lawsuit as a plaintiff or are being sued as a defendant, your social media activity will be something that insurance adjusters, lawyers and paralegals on both sides will want to review extensively. There is a process in civil litigation called "discovery," where both sides are entitled to seek documents, information and ask written questions that require written answers from each other. This process also includes "depositions," where the other side's attorney can ask you questions under oath before you ever get to court. Part of this discovery process will include asking you about your social media posts that are or may be related to the claim and/or litigation. If you put the information out there, you may have to explain it and answer questions about it and, possibly, watch and listen to the other side use it against you.

I often advise people to limit their social media to "friends only," which at least can help prevent someone who is not your friend from freely rifling through your content at will to use it against you. In the setting of litigation, however, the discovery process (or a judge) may require you to produce your social media content — or at least any content that may be related to your claim — to the other side. "Post regret" is not a good thing to have when it comes to litigation.

If you are involved in litigation or an event from which you may bring a claim or end up in litigation, keep these three social media tips in mind:
1) Do not post anything about it.
2) If you are going to post something, do not post anything that you would not want the other side or a judge or jury to see.
3) Really, do not post anything about it.

It is far too easy to overshare information that, at first, seems innocent, but that can be used, misconstrued or misinterpreted against you later. The best course of action is to keep all information about any claims or litigation off social media.