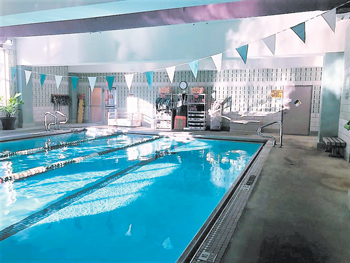 Fayetteville's largest health and wellness center is up and running again. New, temporary hours and safety precautions are in place at Cape Fear Valley's HealthPlex off Skibo Road because of COVID-19. Hours of operation are 5 a.m.–8 p.m., Monday – Friday.
The pool closes at 7:30 p.m. Saturday hours are 7 a.m.–5 p.m. Sunday hours are 11 a.m.-5 p.m. Temperature checks are performed at the main entrance as members check-in. The rear entrance is closed. Members are required to wear face masks when not exercising, and physical social distancing is requested. Modified group fitness classes have resumed with limited capacity. Massage services have been suspended. Pool lanes provide for one swimmer at a time for a maximum of 45 minutes. Whirlpools and steam rooms are off-limits.
Learn more about new safety precautions at www.capefearvalley.com/healthplex/index.html.