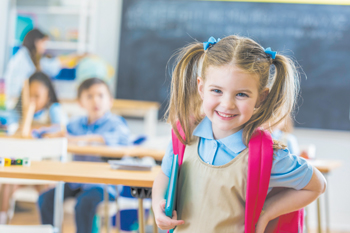 Fayetteville Technical Community College has been chosen for a project aimed at better preparing early childhood education teachers to meet the needs of children in their communities.
The project focuses on helping instructors with associate degrees to be better prepared to assist young children, including those with diverse cultures, languages and abilities, and their families. It's guided by the Frank Porter Graham Child Development Institute at the University of North Carolina at Chapel Hill and supported by a $750,000 grant from the U.S. Department of Education.
Beginning next spring a team from FTCC will work with the FPG Child Development Institute to enhance the department's courses to ensure they provide practical experiences, diversity and inclusion for all students. Instructor Karly Walker will lead FTCC's team.
"We are overjoyed in being selected to participate," said Dr. Rondell Bennett, chair of the Early Childhood Education Department at Fayetteville Tech. "This opportunity will further enhance what we are already doing." FTCC is one of three North Carolina community colleges selected for participation in the employee development plan.