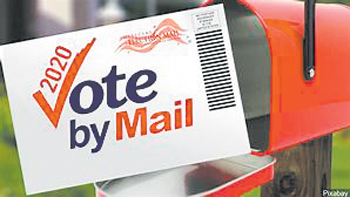 The Cumberland County Board of Elections is meeting frequently to review absentee ballots for the Nov. 3 election.
The meeting schedule and links for each session are posted on the Board of Elections webpage at www.electionready.net. The five-member board meets twice weekly through Oct. 16 and each weekday from Oct. 19 through Election Day.
At the first absentee meeting on Sept. 29, the elections board approved 6,793 mail-in ballots.
Before each meeting, staff members review all absentee mail envelopes received. Staff members determine whether envelopes have been properly completed, and if so, recommend to the board that it approve the applications and ballots. During absentee meetings, board members review deficient ballots and perform random checks of those that have been recommended for approval by staff members.
After each meeting, the board notifies voters that had problems with their ballots and provides them with a process to verify that the ballots are theirs. At least one member from each political party is represented at each absentee meeting when the board is approving absentee applications.
For more information on the Board of Elections, visit co.cumberland.nc.us/departments/election-group/elections.