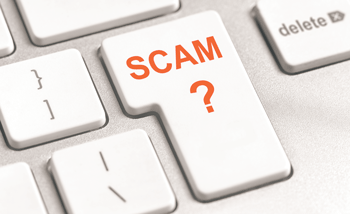 The Cumberland County Health Department says some residents have received calls and voice messages from individuals claiming to be with the Health Department. Residents should beware of contact tracing scams seeking personal and financial information. These callers say it is about an "urgent health matter."
Legitimate contact tracers with the COVID-19 Community Team will never ask for anyone's social security number, bank or credit card numbers, or any other financial information. If you are asked for this information, hang up and call the Cumberland County Health Department at 910-433-3600 to report the incident Monday through Friday, 8 a.m. to 5 p.m.
Contact tracing is an important tool to combat the spread of COVID-19. Legitimate contact tracers will call, text or email individuals who have been in close contact with positive coronavirus cases. Information shared with the COVID-19 Community Team is a private health record and is strictly confidential. Contact tracers will never reveal the identity of persons who have tested positive.