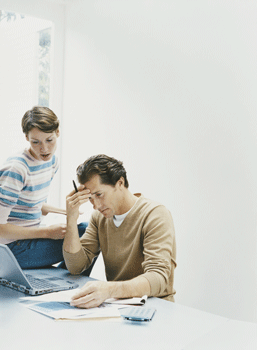 Credit is like a key. If you have good credit, then you can unlock more of society's doors than someone with bad or no credit. Credit plays such an important role in our lives that Congress created an entire system to ensure that your credit is reported correctly. The Fair Credit Reporting Act (FCRA) ensures that compawnies who run and report your credit (i.e., Equifax, Experian, TransUnion) and companies who provide information to consumer reporting agencies such as credit card companies, auto finance companies, bank collection agencies, etc., do not harm you with false information. Broadly speaking, the agencies or companies who report your credit information must correct or delete inaccurate, incomplete, or unverifiable information, nor can they report outdated negative information.
On a more personal level, the FCRA provides seven consumer rights:
1. You have the right to know what is in your credit file.
2. You have the right to know what, if any, of your file has been used against you.
3. You have the right to ask for your credit score.
4. You have the right to challenge inaccurate or incomplete information.
5. You have the right to "prescreen" offers of credit and insurance you receive as a result of information in your file.
6. You have the right to limit access to your file and obtain a security freeze.
7. You have the right to prevent your employer from accessing your credit report.
If your rights are violated, you can seek damages for FCRA violations. The FCRA distinguishes between negligent and willful violations. If someone negligently violates the FCRA, then a consumer victim can recover their actual damages and attorneys' fees. Conversely, willful violations allow a consumer victim to recover between $100 and $1000 dollars in actual damages, attorneys' fees, and, if allowed by the court, punitive damages.
Your credit is important and it is protected by Federal Law. If you are having issues with your credit report or have received notification indicating that you were being rejected based on a consumer report that contained inaccurate information, it is important to know your rights and to consider seeking the advice of an experienced consumer protection attorney.