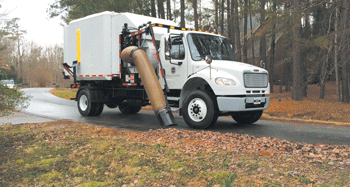 The annual City of Fayetteville curbside loose-leaf collection is underway and will continue through Feb. 19.
During the collection period, residents can rake leaves and pine straw to the curb for pickup. City crews collect loose leaves by zip code. Leaves and pine straw can also be bagged or containerized for regular weekly collection.
During loose leaf season, free trash bags are available at recreation centers and fire stations. Large, brown roll-out carts can be purchased for $53 and can be delivered for a small fee. When purchased, the carts become the property of the residents.
The zip code collection schedule is available at www.fcpr.us/facilities/administrative/leaf-season-pickup or residents may call 910-433-1329.