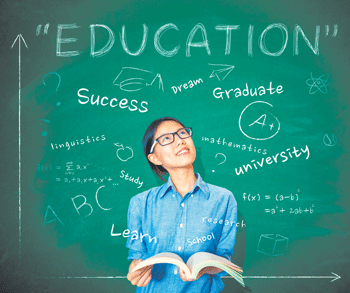 Students with disabilities who transition from high school to college often have questions about support services. When planning for college, students need to understand that disability services or accommodations may be different than those provided on a high school education level. It is important for students to understand their rights and responsibilities.
FTCC does not exclude students with physical, psychological or learning disabilities. Discrimination is never tolerated nor are students with disabilities denied benefits of any collegiate activities or programs.
For high school students with disabilities who are eligible under the Individuals with Disabilities Education Improvement Act (IDA) or Section 504 of the Americans with Disabilities Act (ADA), the need for accommodations and modifications is often addressed by an Individualized Education Program (IEP) or 504 plan. Sharing this information with FTCC is at the disclosure of the student. According to the Office of Civil Rights, an IEP or Section 504 plan can assist the college to identify services that were effective for the student during high school. However, this type of documentation is generally not sufficient because there are differences between high school and college. Since the nature of the disability could change from high school to college, accommodations may differ. If a student is under the age of 18, a parent or legal guardian must accompany the student. FTCC, through the Disability Support Services office, will ensure that the need for accommodations will be considered for the student. Medical documentation from a healthcare or psychological provider is required.
Students enrolled at FTCC who are requesting disability services or accommodations must include required medical documentation from a healthcare or psychological provider. Documentation should be current (within the past five years) and will be used to evaluate requests for reasonable accommodations and auxiliary aids. The evaluation process will include the impact of the documentation on the objectives and standards of the program, course or activity. As suitable to the disability, the documentation should include six essential elements: 1) Diagnostic statements must identify the diagnosis, which the student should provide the most current date of the diagnostic evaluation. 2) Descriptions of diagnostic criteria, methods and tests upon evaluations. 3) Descriptions of the disabilities current functional impact on the student, such as the examiner's recommendations and interpretations. 4) Services, treatments, assistive technology or devices, and medications currently prescribed or applied. 5) Descriptions of the stability or expected progression of the disability as it impacts the student within the next few years. 6) Credentials of the diagnostic professional should be eligible and qualifiable. In addition to these elements within the documentation, the diagnostician's recommendations for accommodations will be considered by the college.
All documentation is confidential and should be submitted to the Disability Support Services Office at FTCC. For more information about disability support, to request accommodations or more specific information from the Disability Support Services, please email ADA@faytechcc.edu or call 910-678-8349.
Pictured: FTCC is committed to helping students with disabilities transition from high school to college.