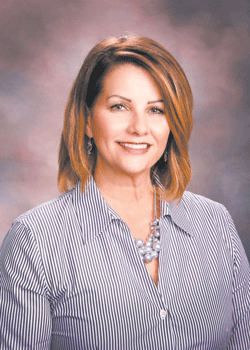 For the second time in as many weeks, Cumberland County Schools has another Sandhills Regional winner.
The district's 2021 Principal of the Year, Suzanne Owen, has been named the Wells Fargo 2021 Sandhills Regional Principal of the Year.
The Cliffdale Elementary School leader will move forward to compete against seven other regional finalists from across North Carolina.
The next round of competition will be held on March 12 at the Umstead Hotel in Cary. The 2021 Wells Fargo North Carolina Principal of the Year will be announced on May 21 in a special ceremony.
Pictured: Suzanne Owen