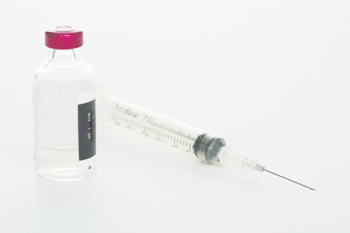 The Cumberland County Department of Public Health will be hosting three COVID-19 vaccination clinics this week for people in Groups 1 and 2, which includes healthcare workers with direct patient contact, long-term care facility staff and residents and individuals ages 65 and older.
The County does not have a timeline for when the state will move to Group 3 – frontline essential workers.
Drive-thru clinics are scheduled at the Crown Complex from 9 a.m. to 4 p.m. on the following days. Appointment blocks run from 9 a.m. to 3 p.m. After 3 p.m., vaccinations are given on a standby basis for people in the eligible groups.
Tuesday, Feb. 9 – second doses only of both Pfizer and Moderna available.
Wednesday, Feb. 10 - first doses of the Moderna vaccine and second doses of Pfizer and Moderna. Due to the supply, no first doses of Pfizer will be issued.
Friday, Feb. 12 – first doses of Moderna and second doses of Pfizer and Moderna.
Receiving Your Second Dose
There is no clinic scheduled on Saturday. The vaccination record individuals received for their first dose indicates the earliest date to receive the second dose. It is not an appointment card.
The second dose should be administered as close to the recommended interval as possible (three weeks after the first dose for Pfizer or one month for Moderna). The second dose of Pfizer and Moderna vaccines may be scheduled for administration up to six weeks (42 days) after the first dose.
There are two ways to receive your second dose:
• Use the first-come, first-served line. We encourage you to do this on Tuesdays, during our second dose only clinics; however, this option is also available on Wednesdays and Fridays. Though afternoons are designated for first-come, first-served, we can accommodate first-come, first-served in the mornings depending on turnout.
• Schedule an appointment using the appointment request form. You will receive an email confirmation with your second dose appointment.
Visit the County's vaccine website for information on how to request an appointment block.
Find a Ride
The public can request transportation assistance when making an online appointment for the COVID-19 Vaccination Clinics. Individuals who select the option for assistance with transportation to the vaccination site will be contacted by the Cumberland County Community Transportation Program after their appointment has been scheduled.
Same-day transportation appointments cannot be accommodated.
Visit the County's vaccination page at co.cumberland.nc.us/covid19vaccine for information or to complete the appointment block request form or call 910-678-7657 weekdays from 8 a.m. – 5 p.m.