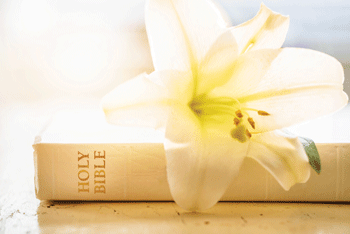 Many local churches are back to in-person services for Easter. Most will require attendees to wear masks and practice social distancing. For information on Maundy Thursday and Good Friday services, check the church websites or call for more information.
Below is a listing of some local Easter Sunday services scheduled for April 4.
Crossview Alliance Church, 2306 Fort Bragg Road, 910-484-6070. There will be a drive-in service at 9:30 a.m. where people will remain in their cars. We will conduct this worship service from the steps of the church using outdoor speakers to broadcast into the parking lot. This service will not be live streamed. The message, entitled "He is Alive!" will examine the hope that we can have because Christ conquered death and the grave.
https://thecrossview.church/welcome
Fayetteville Christian Church, 4308 Rosehill Road, 910-822-2402. Join us Sunday at 10:30 a.m. for streaming service https://loveservereach.online.church.
First Presbyterian Church, 102 Ann St., 910-483-0121. An Outdoor Easter Worship Service will be held at 11 a.m. in person and live streaming. Bring a chair.
http://www.firstprez.com/
Haymount United Methodist Church, 1700 Fort Bragg Road, 910-484-0181. Sunrise Service in the courtyard begins at 6:30 a.m. Services at 9:45 and 11 a.m. in person and live streamed.
https://haymountumc.com/.
Hay Street United Methodist Church, 320 Hay Street, 910-483-2343. Contemporary Praise Service starts at 8:50 a.m. in the gym and the Traditional Service starts at 11:00 a.m. in the sanctuary. https://www.haystreetchurch.org/
Manna Church, join us in person at Manna Live or online at Manna Online to celebrate the events of Passion Week. On April 4, services will be held at all sites and online https://fayftbragg.manna.church/sermons/live. For speciic times and locations, check the website.
Northwood Temple Church, 4250 Ramsey St., 910-488-7474, info@northwoodtemple.org. The Easter production this year, My Mountain, is a retelling of the story of Caleb, one of the twelve spies, sent into the land of Canaan before the Israelites. Four performances are planned: Thursday and Friday at 7:30 p.m., Saturday at 3:30 p.m., Easter Sunday at 6:30 p.m.
http://northwoodtemple.org/
Saint Ann Catholic Church, 357 N. Cool Spring St., 910-483-3216, www.stanncatholicchurch.org. Mass scheduled at 8:30 and 11 a.m.
St. John's Episcopal Church, 302 Green St., 910-483-7405, www.stjohnsnc.org. Service held in the Sanctuary at 10:30 a.m.
Snyder Memorial Baptist Church, 701 Westmont Drive, 910-484-3191, www.snydermbc.com/. Worship will be at 9 a.m. in the Fellowship Hall; 11 a.m. for worship with orchestra in the Sanctuary.
True Vine Ministries, 5315 Morganton Road, 910-867-6762 or 910-867-3611, www.truevinenc.com/
Join Village Baptist Church for Easter at The Village, 906 S. McPherson Church Road, 910-678-7178. Services will be in person and online at 8:30, 9:30, 11 a.m. www.thevillagebc.church/easter