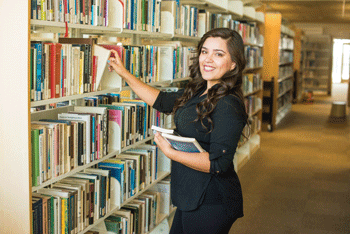 Cumberland County's public library system has re-opened its locations in keeping with its COVID-19 Recovery and Re-opening Plan.
Public access and customer safety are foremost, county government said. Hours of operation have been expanded to Monday through Saturday from 9 a.m. to 6 p.m. at all locations.
Patrons can browse stacks, use computers and check out laptops for use in the buildings.
Curbside service continues by appointment only. Those wishing to continue using curbside pickup may contact the branches to arrange the service.
With the return to in-person programming each library performs one story-time per week with a maximum of 25 attendees. Attendees, ages 5 and up, are encouraged to wear face masks. Virtual programming will also continue.
For more information concerning in-person and virtual programs, visit the library's website at cumberlandcountync.gov/library.