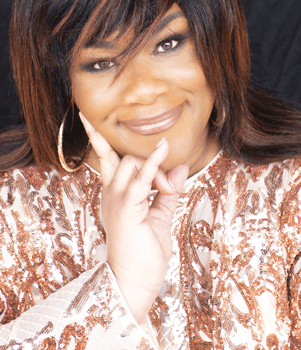 Tammy Thurman strives every day to serve the community professionally and personally. As the Senior Community and Government Relations Manager for Piedmont Gas, she is in charge of the six eastern North Carolina areas to include Fayetteville, Goldsboro, Wilmington, New Bern, Elizabeth City and Tarboro.
Originally from Dunn, Thurman attended St. Augustine University in Raleigh and received her degree in Mass Communication. She took a gap year after college while working as a teacher at E.E. Smith High School in Fayetteville.
"But that's not what I had gone to school for, my student loans were more than what I was making so I ended up at a telecommunications company, still was not where I wanted to be at but that was my first introduction to working with a utility and then I ended at Progress Energy who was bought by Piedmont Natural Gas," Thurman said.
Thurman has been with Piedmont Gas for 18 years, first in customer service and eventually worked her way up to community relations. In her customer service role, she started many initiatives and committees where they would give back to the community on behalf of Piedmont.
She had always loved serving the community and wanted to do it for a company.
"I said 'Lord, I am praying that you open up an opportunity for our company to see my work and see they need me in the community representing them,'" Thurman said. "Long story short, in 2013, a position opened up for community relations in eastern North Carolina and I applied for it and got the job, and it quickly changed from a job to a career."
In her current role, she serves as the ambassador and in-between person between the company and the community for the eastern region.
"What that looks like is any non-profits, any commerce chambers, your local government, all of those people come through me when they want to ask questions or want responses from Piedmont," she said. "I am the philanthropist for the company in this region, we support and give back huge amounts of philanthropic dollars to the communities across the state."
She says she actively seeks out organizations to partner with like The Arts Council in Fayetteville, local music festivals, nonprofits and more.
"I would say I have an average day, but I would be lying," Thurman said. "It consists of four to five on-call meetings, some events to represent the company. For the most part it's just a matter of tossing some apples in the air, but that's part of what makes my job so intriguing, it's always a new challenge and that's what keeps me going."
Her work and life are all about serving, serving and more serving, she said chuckling.
Apart from her professional role at Piedmont, Thurman is on the board and committee for many different organizations. She's a part of the United Way of Cumberland County, board member for American Heart Associations in Wilmington, trustee at Cape Fear Hospital, board member at the Greater Fayetteville Chamber, North Carolina Independent Colleges and Universities in Raleigh, and the USO at Fort Bragg.
She noticed a while ago that she wasn't doing much outside of her career and wanted to do something outside of that.
"My heart is to help young high school or college aged women, that's a passion for me," Thurman mentioned.
Being a motivational speaker, she wanted to share her story, and decided to participate on an anthology project with 41 other women across the nation to write the compilation book "Women Crushing Mediocrity" by Dr. Cheryl Wood.
The book meant for women by women shares real life experiences and aims to provide motivation through true stories from the authors of things they went through, touching on topics such as self-esteem, procrastination, life after divorce, being a single woman and more. Thurman's portion of the book is focused on how and if one wants to change.
"For me it's about the way you say things, the way you approach things, but at some point, a light goes off that has to say, 'I cannot keep doing the same thing and expect different outcomes,' not if I want true change." Thurman said.
In the book, she talks about her call center experience and how unhappy and upset she was with work.
"I kept saying everything around me needs to change but someone pointed out that wasn't the case and something in me needed to change," she said. "And it took about 12 months to digest and work it out. When I got that new mind change, all my pain and complaining stopped."
Thurman also hosts a radio show called, "A Nation of Sisters"' on local station WIDU, about motivating women, and talks to women in the military, medical fields, ministries, students and more, she said.
When she's not dedicating her life to serving others, you can catch Thurman hanging out with her two dogs, on the beach or at amusement parks.
Pictured above: Tammy Thurman is the Senior Community and Government Relations Manager for Piedmont Gas, partnering with many organizations in the region. She also hosts "A Nation of Sisters," a show on local WIDU radio.