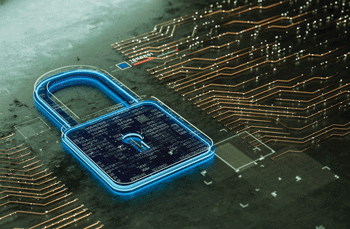 Fighting cyber threats on the firewall frontlines has become increasingly more challenging as a result of heavy workloads due to the shortage of cybersecurity professionals, unfilled job openings, and limited time for workers to learn the latest security technologies.
Cybercriminals are sophisticated in their attack schemes, which means that security techniques must become more vigorous. Employees' skillsets must align with the progressive expertise needed by companies as they combat the persistent cyber-attacks faced daily. Without this specialized skillset, cybersecurity teams are ill-equipped to protect companies — the same companies we entrust with our personal and financial information — from being compromised by cybercriminals who have every intention of stealing data for their personal gain.
Fayetteville Technical Community College and Montreat College have partnered to establish the Carolina Cyber Network to correct the cybersecurity workforce gap in North Carolina. The idea behind the initiative is to revamp the talent pipeline of workers to better align with the needs of employers. CCN created a unique triadic approach in response to this situation by providing support to K-12 educators, collaborating with neighboring colleges and universities, and partnering with businesses.
As high school students complete an Information Technology track, they can progress through the talent pipeline as they pursue higher education. CCN connects universities and colleges across the state to create a collaborative environment for students to receive specialized training to enhance their technical and essential skills. The initiative will help provide college students with real-world experience through work study, internship, and apprenticeship opportunities. With coveted skills and entry-level experience, students will be well-equipped, work-ready, cybersecurity professionals.
In addition to FTCC's involvement with CCN, FTCC's Small Business Center, the Cyber Defense Education Center, and the Fayetteville/Fort Bragg Chapter ISSA are presenting two free webinars:
Protect Your Business from Cyber Attack!
Oct. 6 from 6:30-8:30 p.m. Register at www.ncsbc.net/workshop.aspx?ekey=200410069
Build a Company or Career in Cyber Security! Oct. 12 from 6:30-8:30 p.m. Register at www.ncsbc.net/workshop.aspx?ekey=200410070
The spotlight on cybersecurity awareness during the month of October reminds everyone about the importance of cybersecurity and the demand for individuals to be properly trained to fill in-demand jobs in the field. FTCC's Cyber Defense Education Center and involvement with the CCN represent a unique training opportunity for individuals wishing to pursue a rewarding career in the field.
FTCC provides students with expertise through many training options to pursue a great career in cybersecurity. FTCC is working to strengthen the existing workforce and decrease the employment gap. FTCC is also helping cyber-compliant businesses become better staffed and skilled in cybersecurity to handle attacks by malicious hackers.
Learn more about cybersecurity and other areas of study in the Computer Technology program area at FTCC. Fall 8-week classes begin Oct. 14, and Spring classes begin Jan. 10. Find your way forward at FTCC with a career in the high-demand field of cybersecurity.