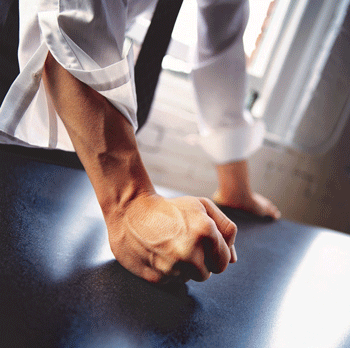 Domestic violence is a serious issue that's more prevalent than people may realize. Data from the Centers for Disease Control and Prevention indicates that nearly 20 people per minute are victims of physical violence by an intimate partner in the United States, and researchers suggest the pandemic contributed to increased instances of domestic violence.
A study from the University of California, Davis released in February 2021 found that 39% of the nearly 400 adults surveyed indicated they had experienced violence in their relationships during the COVID-19 pandemic. Researchers noted that the increased social isolation during the pandemic created environments in which victims and aggressors, or potential aggressors in a relationship, could not easily separate themselves from each other.
Victims of domestic violence often feel helpless against their aggressors, and those feelings might have been exacerbated during the pandemic, when people were urged to stay home as much as possible. But domestic violence victims are not alone.
Anyone can help by learning to recognize the warning signs that someone is being abused, and WebMD notes that such signs include:
-Excuses for injuries
-Personality changes, like low self-esteem in someone who had previously been a confident individual
-Constantly checking in with their partner
-Never having money on hand
-Overly worried about pleasing their partner
-Skipping out on work, school or social outings for no clear reason
-Wearing clothes that don't align with the season, such as long sleeve shirts in summer to cover bruises
Concerned individuals also can learn to spot the warning signs of an abuser. According to the National Coalition Against Domestic Violence, abusers come from all groups, cultures, religions and economic backgrounds. In fact, the NCADV notes that one study found that nine out of 10 abusers had no criminal records and were generally law-abiding outside their homes.
That can make it hard to spot abusers, though the NCADV indicates that such men and women may exhibit certain warning signs, including, but not limited to, the following:
-Extreme jealousy or possessiveness
-Unpredictability or a bad temper or verbal abuse
-Cruelty to animals
-Extremely controlling behavior
-Antiquated beliefs about gender roles within relationships
-Forced sex or disregard of their partner's unwillingness to have sex
-Sabotage of birth control methods or refusal to honor agreed upon methods
-Blaming victims for anything bad that happens
-Sabotage or obstruction of the victim's ability to work or attend school
-Controls all the finances
-Abuse of other family members, children or pets
-Accusations of the victim flirting with others or having an affair
-Control of what their victim wears and how the victim acts
-Demeaning the victim, either privately or publicly
-Embarrassment or humiliation of the victim in front of others
-Harassment of the victim at work
Instances of domestic violence have been on the rise since the onset of the pandemic. Anyone who is a victim or suspects a loved one or acquaintance is a victim of domestic violence is encouraged to call the National Domestic Violence Hotline at 1-800-799-7233 (SAFE) or 1-800-787-3224 (TTY) immediately.