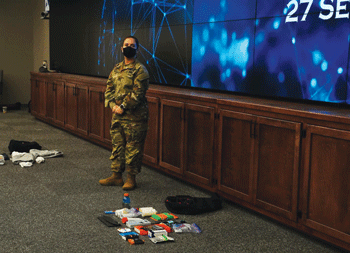 Six Army posts, including Fort Bragg, have been selected for a one-year pilot program that creates additional locations for soldiers to report sexual harassment and assault.
They will have all the resources needed for personal recovery and prosecution.
The "fusion directorate" is part of the planned redesign of the Army's Response and Prevention program, known as SHARP.
A pair of recent independent reports found the Army was failing the soldiers who report these crimes.
The directorate creates facilities that will include care providers, investigators, and criminal prosecutors, "allowing them to...keep victims better informed at each step of an emotional and complex process," the Army said.
The program serves as an additional resource for soldiers that is outside of the chain of command.
"Soldiers and civilians must feel comfortable raising allegations of sexual harassment or sexual assault, and quickly receive the care and services they need," said Lt. Gen. Gary M. Brito, the deputy chief of staff for the Army's personnel office.
Congress is poised to pass a measure that paves the way for this change in the 2022 National Defense Authorization Act.
If the soldier chooses to make an unrestricted report, which does attempt to hold their perpetrator accountable, the chain of command receives all the same information that it would from any other method of reporting.