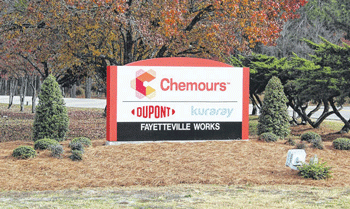 The Biden Administration has released a plan to tackle toxic PFAS pollution. The plan could create a national drinking water standard and designate certain chemicals as hazardous. The project is the result of an analysis conducted by the Environmental Protection Agency Council on PFAS that EPA administrator Michael Regan established in April 2021. As a former North Carolina official, Regan dealt with an unregulated variant of toxic chemicals called GenX that was spread from a Chemours plant east of Fayetteville into local private water wells and the Cape Fear River.
Senator Kirk deViere said that he applauds the plan, but believes there could be more short-term solutions to help people get access to clean water now.
The strategies include increasing research, leveraging authorities to restrict PFAS chemicals from being released into the environment, and accelerating the cleanup of PFAS contamination.
"This is a public health crisis and the time for drastic immediate improvement is now," deViere said. "I am calling on NCDEQ Secretary Biser, Governor Cooper, as well as Chemours to provide bold and aggressive leadership to ensure clean water and help my constituents and so many others affected by PFAS pollution."