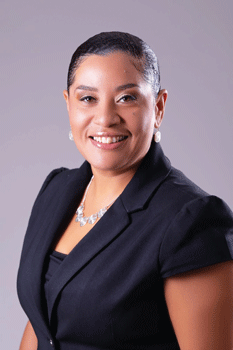 Cumberland County schools' Joy Williams, a 23-year veteran educator, has been named the 2022 Principal of the Year. Queesha Tillman, a 16-year educator, was selected assistant principal of the year.
Williams is principal of Luther "Nick" Jeralds Middle School. She began her career as a classroom teacher at Douglas Byrd Middle School after graduating from Fayetteville State University. She later earned her Master of School Administration from FSU.
"We strive to find real-world examples that include culturally relevant language for students which allows them to relate to what is being taught," Williams said.
Tillman is the assistant principal of Loyd Auman Elementary School. She too graduated from FSU and joined the school system as an exceptional children's teacher in 2002.
There were eight other finalists for principal of the year and six other finalists for assistant princpal of the year.