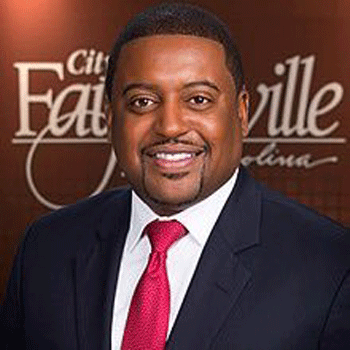 Mayor Mitch Colvin announced last week that he will be ending the Fayetteville mask mandate. Colvin issued a Sixth Amendment to the State of Emergency for the City of Fayetteville that ends the indoor mask mandate within city limits starting on Nov. 1. The mask mandate has been in place in the city of Fayetteville since Aug. 18.
Colvin cites in the ammendment that the mask mandate lift comes as vaccination rates in Cumberland County have risen to 57%
"I am grateful today to announce the rescinding of the city's mask mandates," Colvin said. "This is the result of the reductions we have experienced in COVID-19 cases and hospitalizations. We are very thankful and appreciative to all of you for your cooperation, patience and most of all for getting vaccinated. Let's continue this positive trend and keep each other safe as we work through this challenging time."
Colvin says in the amendment that the City of Fayetteville "withdraws any consent, explicit or implied, to be included" in the county's indoor mask order.
However, the Cumberland County mask mandate and the Cumberland County Schools mask mandate are still in place, which does override the Fayetteville orders.
Cumberland County Public Health Director Dr. Jennifer Green sent out a statement shortly after Colvin signed the amendment, stating that the Public Health Abatement Order remains in place - requiring masks inside in all municipalities in Cumberland County, including Fayetteville.
"While trends are improving, Cumberland County remains in high transmission," Green said.