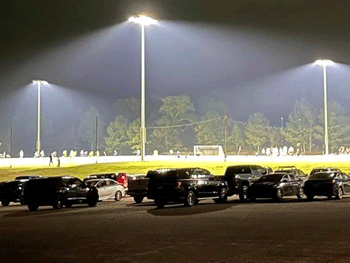 A $2 million investment has been made to Fayetteville's Jordan Soccer Complex adjacent to Methodist University, including the addition of new lights. The money comes from the 2016 voter-approved Parks and Recreation Bond Referendum. Operating hours will expand now that the fields are lighted.
The soccer complex includes eight fields, public parking and access to the Cape Fear River Trail. The complex is located at 445 Treetop Drive off Ramsey Street
"This is a game changer for Fayetteville," Fayetteville-Cumberland Parks and Recreation Director Michael Gibson said.
"Our residents deserve world-class 21st century Parks and Recreation facilities."
The city of Fayetteville operates the Jordan Soccer Complex through a partnership and lease with Methodist University.