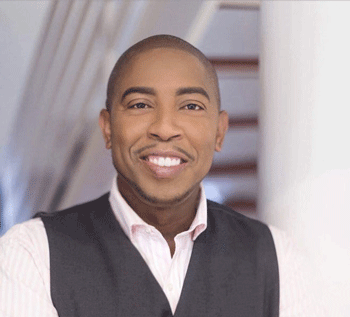 The empty seat for District 3 will now be filled by a local realty broker and Air Force veteran.
Antonio B. Jones, 48, was appointed by the Fayetteville City Council in a 6 to 3 vote Monday night. He was supported by Mayor Mitch Colvin, Mayor Pro-Tem Kathy Jensen, Councilmembers Larry Wright, D.J. Haire, Johnny Dawkins and Christopher Davis.
The other three council members, Yvonne Kinston, Courtney Banks-Mclaughlin and Shakeyla Ingram voted in favor of Mario Benavente.
"I believe that the city is growing and is in need of continual progressive leadership, of which I can provide," Jones stated in his application for the seat. "My interest in serving on the council is truly that, a sincere interest and desire to serve the citizens of the city and represent them in the best manner possible as it relates to any manner of business taken up by the Council."
Within 24 hours of the City Council vote, he was sworn in.
"I do not take this appointment lightly. Even though it is a short term, I am dedicated and committed to do my very best," Jones said at the swearing-in ceremony.
Jones is a broker for Jones Realty and leads the Temple of Faith Church on Camden Road. He also serves on Cumberland County's Juvenile Crime Prevention Council, where he serves as the chair of the nominating committee.
He previously worked as the regional supervisor for the State Department of Health and Human Services.
Jones spoke with Up & Coming Weekly about the appointment and applying for the position. He said he's been thinking about applying for a City Council position for over a year now.
"So when the vacant seat came, I felt that an urge in my spirit that this was the time I would go for it," Jones said. "It was perfect timing for me."
The most urgent issues that the city faces, according to Jones, are affordable housing, youth delinquency rates, and consistent and inclusive growth and development of Fayetteville. He says he already has ideas to help deal with these issues.
He says that Fayetteville's economic growth and the crime issue are interlinked. When jobs are low, crime increases. He also believes that not only should the city be looking at the high-tech jobs that every city wants, but also increase the work availability that is accessible to the current workforce.
He says that when combatting youth delinquency and crime rates is to look at the existing programs that are already established in the County.
"I want to look at the prevention and diversion programs of the organizations that we have here," Jones said. "There is a lot, a lot of organizations that are doing a lot of great things."
Jones wants his new constituents to know that he will continue to listen and make decisions that are in the district's best interests.
"My best interest will be that of the constituents," Jones said. "I can stand on my own two feet. I can make my own decisions, with or without other individuals influencing me."
Jones will fill the position up until May. At that point, the people will vote on the next seat-holder. Three candidates have filed including Benavente, John Zimmerman and Kurin Keys. Jones has not officially filed for the elections but tells Up & Coming Weekly that he plans on filing when it re-opens.
He says no matter what happens in the election, whether he gets elected or another person does, he wants to make sure this transition period is put to good use and make sure this district continues to have good representation.
"What I really want to do, during these short few months, I want the public to know that they will have their opportunity to speak," Jones said. "I also want it to be known that during this short time, being realistic, it's nearly impossible to address every single issue in this short term. My goal is to get feedback from the community regards to who is coming behind. Whether it's me or if it's someone else."