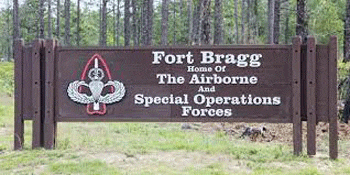 Three schools on Fort Bragg are going virtual for two weeks.
Bowley Elementary, Hampton Elementary, and Poole Elementary will be closed Jan. 13 and Jan. 14 in order for teachers to prepare for remote instruction. On Jan. 14, teachers should be providing students with meeting links and student log-in information.
The schools will resume virtually on Tuesday, Jan. 18. Students are expected to return back to school on Thursday, Jan. 27, depending on COVID-19 trends.
"We will continue to work in close coordination with our military community partners and military public health officials throughout this process," a message to parents said. "Even in this pandemic, our guiding vision remains excellence in education for every student, every day, everywhere. The safety and well-being of our students and employees is paramount and will always be our first consideration."