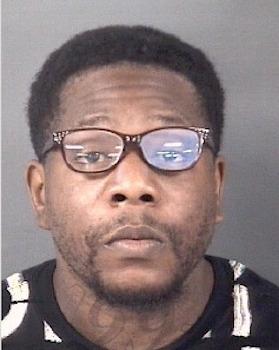 Cumberland County deputies are investigating a deadly shooting that left a 29-year-old man dead.
On Sunday, April 24, deputies responded to a reported shooting at the Coliseum Inn on Gillespie Street. They found Donald Charles Owens III in the parking lot, suffering from a gunshot wound. He was taken to Cape Fear Valley Medical Center where he died Monday morning, according to the Cumberland County Sheriff's Office said.
Investigators do have a person of interest they want to speak to about the case. 28-year-old Damon Javone Ward of Fayetteville, (pictured to the side), is wanted for questioning.
Anyone who has information about the case is asked to call Homicide Detective Lt. A. Bean at 910-677-5496 or Crimestoppers at 910-483-TIPS (8477).