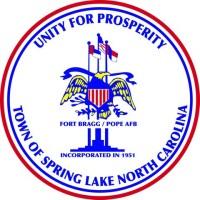 The former Spring Lake Finance Director was arrested, June 10, on charges of Embezzlement, Bank Fraud and Aggravated Identity Theft.
The federal indictment alleges that 63-year-old Gay Cameron Tucker embezzled more than $560,000 from the Town of Spring Lake during her tenure as finance director and accounting technician for the town. The indictment further alleges that Tucker carried out the embezzlement through fraudulent checks containing forged signatures of the mayor and town manager.
"City government officials are entrusted to spend taxpayer funds on public needs – not their own," United States Attorney Michael Easley stated in the press release. "Our prosecutors and law enforcement partners are committed to vigorously investigating all allegations of public corruption."
This arrest comes after the Office of the State Auditor released its final report into allegations of the misuse of funds in Spring Lake.
According to the indictment, approximately $148,000 in checks were made payable to "Gay C Tucker" or "Gay Tucker," and roughly $177,000 in checks were made payable to "Heritage Place," "Heritage House" or "Heritage."
The audit report states that Heritage House was the nursing care home where Tucker's husband was living. The report states that these checks were used to pay her husband's monthly resident bills.
Approximately $240,000 in checks were made payable to "Bragg Mutual Federal Credit Union" or "BMFCU." These checks were deposited to an account belonging to Tucker.
The indictment states that after receiving the town's money into her bank account, Tucker used the funds for her interests. Those interests included rent, personal living expenses, cash withdrawals and money transfers to individuals.
Tucker has been released without bail.
She is being charged with one count of embezzlement from a Local Government Receiving Federal Funds, four counts of Bank Fraud, and two counts of Aggravated Identity Theft.
The maximum punishment for embezzlement is 10 years in prison. The maximum punishment for Bank Fraud is 30 years in prison. The maximum punishment for Aggravated Identity Theft is not less than, nor more than, two years in prison consecutive to any other sentence imposed.