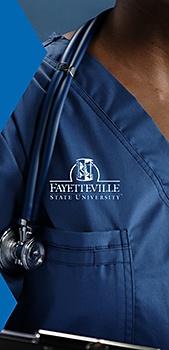 According to Riddle and Brantley, attorneys who specialize in personal injury cases, a study on the reoccurence of sexual assault found that 19% of women that live in North Carolina experience sexual assault sometime throughout their lives. Seventy-three percent of these victims experienced or were threatened with forced sexual intercourse, or rape.
North Carolina has suffered from a lack of nursing professionals that are trained to supervise and care for victims of sexual assault or otherwise known as Sexual Assault Nurse Examiners — there are less than 100 SANE's that are certified across the entire state. Fayetteville State University's School of Nursing is focusing on changing that.
From the state budget, $1.5 million will support a one-of-a-kind pilot program at FSU's School of Nursing to train around 20 of these specially qualified nurses each semester, including the summer, 40-60 per year.
Out of all the HBCU's in the country, FSU is likely to be the first to host a SANE training program at its nursing school. FSU's nursing school hopes to grow the program while addressing a void in specialized nursing practices, particularly in underserved, underrepresented areas.
"Unfortunately, sexual assault is a rampant problem nationwide, particularly in rural areas and among women of color and indigenous women," said Dr. Afua Arhin, dean of FSU's College of Health, Science, and Technology.
"FSU's School of Nursing is uniquely positioned to prepare health care professionals with the specialized skills required to meet the needs of these trauma patients. We are committed to training nurses to the highest caliber; SANE's are another area of critical need that we aim to address here."
It is true that any nurse or doctor can complete a sexual assault kit, which holds DNA and evidence of an assault but SANE nurses are taught to know where to look for bruises and cuts. After hours of practice, SANE nurses also know how to carefully ask questions about what happened, so they know where else to look for injuries. SANE nurses provide medication to prevent pregnancies or sexually transmitted diseases.
A SANE nurse certification calls for a person to have been a nurse for at least 2 years, accomplish dozens of hours of training and clinical work, and then pass a written exam by the International Association of Forensic Nurses. Many nurses from across the state have completed some training and took part in training with their hospital about how to treat sexual assault survivors, but most of these nurses lack the full credentials to be certified as SANEs.
About 580 students are enrolled at FSU for a variety of nursing-related programs, including pre-nursing, pre-licensure or a master's program. According to Dr.Sheila Cannon, associate dean of FSU's School of Nursing, in a recent survey taken by FSU nursing students, results show that 80% expressed interest in SANE training.
All over the country, hospitals have a hard time retaining nurses in their SANE programs. Serving a sexual assault victim can be emotionally challenging and a SANE nurse might be the only person with the credential in a hospital — potentially leading to an erratic work schedule and heavy workload. This program is a huge step in the right direction. The more SANE's there are, the more services that can be provided and the more healing can be done.
For more information about FSU and the School of Nursing visit https://www.uncfsu.edu/.