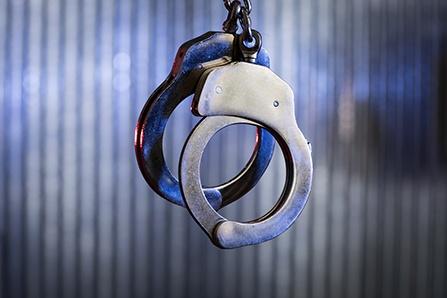 The Fayetteville Police Department is searching for a man who removed his electronic monitoring device and fled, according to a news release.
Officers with the Electronic Monitoring Unit responded to a tamper alert just after 10 a.m. Monday, Dec. 19 in the 500 block of Trust Drive, the news release said.
The device was assigned to JQuan Rashod Fitzgerald, 23, according to the release. Officers said Fitzgerald had removed his electronic monitor and fled the area on foot.
Fitzgerald was arrested on a charge of robbery with a dangerous weapon. He posted bond but was ordered by a judge to remain on a monitor, the news release said.
Officers plan to obtain additional warrants charging Fitzgerald with interfering with an electronic monitor and damage to property, the release said.
Fitzgerald is described as being 6 feet tall and weighing about 180 pounds.
Anyone with information on his whereabouts asked to call 911 or contact CrimeStoppers at 910-483-TIPS (8477) or http://fay-nccrimestoppers.org.