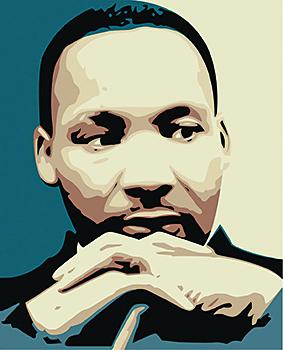 Dr. Eric Mansfield, an ear, nose and throat specialist and a former state senator, will be the keynote speaker for the 30th annual Dr. Martin Luther King Jr. Prayer Brunch.
The brunch is scheduled from 10 a.m. to noon Monday, Jan. 16 at the Crown Expo Center, 1960 Coliseum Drive.
Mansfield served in the N.C. Senate from 2011 to 2013. He ran unsuccessfully for the U.S. Senate in 2020.
The brunch will be followed by Youth Extravaganza from noon to 2:30 p.m. Kevin Brooks of ThegroupTheory, a nonprofit organization that works with youths, will lead the session.
At 5 p.m. Sunday, Jan. 15 Pastor Archie Smith of Spread the Word Worship Center, will be the keynote speaker at the Dr. Martin Luther King Jr. Worship Service at Friendship Missionary Baptist Church, 400 Campbell Ave.
Tickets for the brunch and worship service are $25 for each and can be purchased in advance at the Crown Expo Center box office.
Tickets also are available at Lewis Chapel Missionary Baptist Church; Simon Temple AME Zion Church; Manna Church; Mount Olive Missionary Baptist Church; New Life Bible Church; and WIDU radio.
The brunch and the worship service are sponsored by the Fayetteville-Cumberland County Ministerial Council. For more information, go to the Ministerial Council website.
Harnett County events
In Harnett County, several events are planned for Monday, Jan. 16 including a breakfast, parade and downtown rally.
The NAACP MLK Breakfast is scheduled for 8 a.m. at the Dunn Community Building on Jackson Road. Bishop Reginald Hinton will be the keynote speaker, organizers said.
The parade is scheduled for 11 a.m. Lineup will begin at 10 a.m. on the 100 block of West Broad Street. Willis B. McLeod, chancellor emeritus at Fayetteville State University, is the grand marshal.
The rally is scheduled for 11:30 a.m. at City Hall. Retired Cumberland County Chief District Court Judge Ed Pone is the scheduled keynote speaker, organizers said.