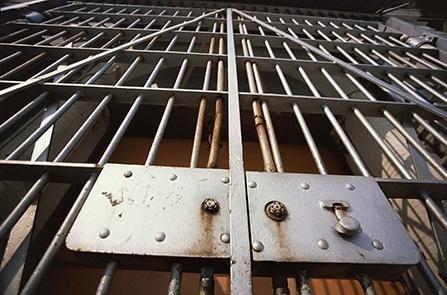 Anthony Willis is a free man now, almost 27 years after murdering Benjamin Miller, the owner of the former Uncle Ben's Country Store on the outskirts of Fayetteville.
Willis has been free since March 24, two weeks after Gov. Roy Cooper granted him and two others executive clemency. All three were juveniles when they received sentences of at least 20 years in prison. Willis was sentenced to life in prison without benefit of parole.
Willis was just 16 years old in 1996 when he walked into Uncle Ben's with a pistol in his pocket. He said he had no intention of killing Miller. He just wanted to rob the store so he could have enough money to get his speakers out of hock.
But when Miller reached for something behind the counter, Willis fired his gun, hitting Miller in the head and leaving him to die. Willis was quickly caught, convicted and sentenced.
Not long ago, it would have been almost inconceivable to believe that Willis would not die in prison. Two years before he was sentenced, the state approved the Structured Sentencing Act of 1994, which gave little to no leeway to any sentences imposed.
The United States remains the only nation that sentences people to life without parole for crimes committed before turning 18. But recent U.S. Supreme Court rulings, buoyed by reams of studies about the development of the adolescent brain, have led to commutations and pardons for juvenile offenders in North Carolina and throughout the country.
Duke University's involvement
Willis' case has been at the forefront of the handful of juvenile sentences that have been commuted in this state.
His prison release was largely made possible through the work of the Duke University School of Law; Duke professor Jamie Lau, who leads the NC Clemency Project; and Adelyn Curran, a former Duke law student who volunteered for the pro bono Clemency Project.
Lau said Willis was brought to his attention by the late Anthony Spearman, former head of the North Carolina chapter of the NAACP. At that time, Lau said, he had been looking for prisoners to participate in the NC Clemency Project who had served considerable time and had shown a clear path toward rehabilitation. Now, he said, those prisoners find him.
"When Rev. Spearman brought Anthony to my attention, a couple things stood out: One, I mean he had a record of rehabilitation unlike anything I've ever seen: (college) degrees, work within the prison walls that, you know, got him support of people who were officers involved in corrections that typically
wouldn't support a person for clemency one way or another.
"So given that history of rehabilitation, it was clear that he was someone that we wanted to get involved with and see if we could help out."
Willis becomes model prisoner
Anthony Willis wasn't always a model prisoner. When he arrived behind bars, he said, he was still a bitter teenager, filled with anger, fear and hate.
Speaking by telephone from his new rental home in Charlotte, Willis said it took about three years, a newfound faith in God and encouragement from community prison volunteers to begin to find a path forward.
It might have been easier not to try at all. What hope can a teenager find sitting in prison with a life sentence and no prospect of parole?
But Willis persevered. He said he earned college degree after college degree — five in all — including a master's. He learned sign language to assist a deaf prisoner. He volunteered to work individually with other prisoners. He held seminars and led plays. Other prisoners began to call him Smiley, because he was seldom seen without his big, toothy grin.
The wisdom that the community volunteers had passed on to Willis was now being paid forward by a man who seemingly had nothing to gain but his own self-esteem.
Although Willis didn't realize it at the time, there was also another reason at play.
"I listened to the advice because that's the No. 1 thing that allowed the governor to choose me for my release, Because if I would have done all those other things that everyone else around there were doing, I'd still be in prison today," he said.
Now on the outside, Willis dedicates much of his life to returning to prison and teaching others to follow a similar path.
Cindy Cottle, a forensic psychologist in Raleigh who specializes in juvenile-sentencing cases, has never worked with Willis but is familiar with his story. Cottle is among those who think that the brain doesn't reach full maturity until the mid-20s and that Willis' outstanding record in prison suggests he has been rehabilitated.
"Some people might say, 'Oh, I'm going to participate in this program or this class or get this certificate so, you know, that will look good when I go to the parole board,''' Cottle said. "(Willis) didn't have that as an option. He just did it anyway. So without that — hope for that — it makes it more impressive."
Willis becomes first case
Lau, the Duke professor and head of the NC Clemency Project, began working with Willis long before Cooper signed the Juvenile Sentencing Review Board into law in April 2021. Lau said Curran, then a Duke law student doing volunteer work for him, began preparing a packet that included more than 30 recommendations for clemency on Willis' behalf.
"As this packet was being finalized — it was literally in its near final form for the governor's clemency office — when the governor's executive order created the Juvenile Sentencing Review Board, which was kind of a glimmer of hope for us because we knew that he had been sentenced for a crime he committed as a juvenile and thought it would be an ideal case for review," Lau said.
Willis' case received a number — JSRB 001 — as the review board's first case.
"It was reviewed and the recommendation was made to the governor by the Juvenile Sentencing Review Board to commute Anthony's sentence, and he received that commutation in March of 2022," Lau said.
Willis on the outside
Willis' commutation follows a long line of Supreme Court decisions beginning in 2005 establishing that "children are constitutionally different from adults in their levels of culpability."
In 2018, Jim Ammons, Cumberland County's senior resident Superior Court judge, responded to those rulings and resentenced Willis, making him eligible for parole. It would take four more years before his sentence would be commuted.
When Willis got out of prison, he went to live with a pastor and his wife, Thomas and Sharon Burger, who helped him get a job and get on his feet. He now lives in Charlotte, in his own apartment. He just bought a new car.
Willis said he has the equivalent of three jobs now. He works remotely full time as an administrative assistant for a telecommunications company. He said he works part time for a group called NC Cure, which advocates on behalf of prisoners. He also provides transportation to people going to and from a memory center. He said he also volunteers at a homeless shelter once a month, shares his story in churches, and returns to the prison where he last stayed to give encouragement to inmates.
"It's so humbling because anytime I go back to the prison, although I can't go inside I can come to the gate, and they all stand at the gate yelling my name. And you're just seeing how grateful they are that they haven't been forgotten," Willis said. "I don't do it for accolades. My goal is for them to see that once they're released, they can do the same thing. You don't have to forget those people."
Willis said his next goal is to start a nonprofit organization, which he plans to call the Smiley Vision Initiative. He said the organization will help people leaving prison re-enter society.
'Adolescents are impulsive by nature'
Cottle, the forensic psychologist, contends that research shows that a juvenile who has committed a horrendous crime is capable of change.
"Adolescents are impulsive by nature," Cottle said. "They are more emotionally driven, their decisions are based more on emotion, and that is directly related to the brain science."
Cottle said a juvenile's frontal lobe is not as activated or used as efficiently as that of someone in their mid-20s. They are less likely to rely on rational decision-making and are more likely to be influenced by their peers, she said.
"It doesn't mean that they're completely incapable of understanding what they're doing and are completely at the mercy of emotion or whatever," Cottle said.
"But it does mean that they are less capable of that type of reasoning than an adult."
In several U.S. Supreme Court cases, the justices have ruled that "children are constitutionally different from adults in their level of culpability" and that the severest punishment must be reserved "for the rarest of juvenile offenders, those whose crimes reflect permanent incorrigibility."
Little risk of reoffending
In North Carolina, 95 juveniles have been sentenced to life in prison without benefit of parole, said Ben Finholt, director of the Just Sentencing Project at Duke University School of Law. Of those 95, 88 remain in prison.
Only one North Carolina person has ever had a sentence of life in prison without benefit of parole overturned: Kolanda Wooten served 19 years for her role at age 17 in a Wayne County murder. Her sentence was commuted in December to time served.
Willis had been resentenced to life with benefit of parole four years before he received his commutation.
Research shows that Willis and Wooten are unlikely to offend again.
A study by Montclair State University in New Jersey found that only six of 174 juveniles who were sentenced in Philadelphia to life in prison without benefit of parole were rearrested after their release. Of those six, four had their charges dropped.
By comparison, the study notes, an estimated 30% of people charged with homicide offenses are rearrested within two years of release.
Another study, this one by Finholt and other researchers in 2020, shows that North Carolina is among nine states that have imposed the majority of juvenile life-without-parole sentences.
The study, titled "Juvenile Life Without Parole in North Carolina," examined 94 juvenile cases in which life-without-parole sentences were handed down in this state. At the conclusion of the study, 48 remained sentenced to life without parole and 45 had been resentenced to life with benefit of parole.
According to the study, 81% of those receiving a sentence of life without parole were Black, which the study called a "highly disparate" rate.
The study also found that Cumberland County led the state in juvenile life-without-parole (JLWOP) sentences between 1994 and 2018. Such sentences in the state have rapidly declined, the study noted, partly because of the recent U.S. Supreme Court decisions.
"In a time in which JLWOP sentences are not permitted in any other country in the world, and in which JLWOP sentencing has greatly declined in the U.S., it is time to reconsider the use of JLWOP where it remains, as many states have already done," the study concludes.