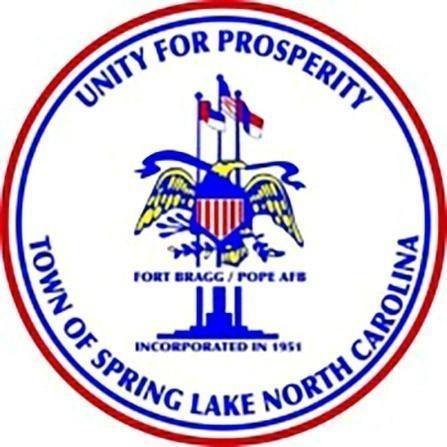 The Spring Lake Board of Aldermen is expected to hear a financial update from the Local Government Commission during its regularly scheduled meeting on Monday, Jan. 23.

David Erwin, the town finance officer and accounting and financial management advisor for the Department of the State Treasurer, is slated to give the midyear report on the town's financial status, including revenues and expenditures.

The board hasn't received an update on the state of the town's finances since October.

Alderman Raul Palacios said over the weekend that he is anticipating asking about the 2022 audit status and the 2023 budget timeline.
Erwin told the board in the fall that the audit might not be completed by the Dec. 1 deadline because they were having to meticulously check records and had to bring on a third person to help the process.

Taking ownership of financial matters, including completing the 2022 fiscal year audit and participating in the 2023 budget process, were among the goals for Alderman Marvin Lackman and Mayor Pro Tem Robyn Chadwick as well.

The Local Government Commission took over Spring Lake's finances in October 2021 amid concerns of potential budget deficits, longstanding fiscal disarray and an investigation of missing money.
The Local Government Commission and the board have yet to set budget workshops for the new year.

Also on the agenda is discussion of the interlocal sales tax agreement between the county municipalities and Cumberland County.

The Cumberland County Board of Commissioners has proposed changing the sales tax collection method from per capita to ad valorem, which would cost each municipality in the county tens of thousands to several million dollars a year. The current agreement, which has been in effect since 2003, expires on June 30.

At the last board meeting, Mayor Kia Anthony said the mayors in Cumberland County would like to see the agreement postponed for another five years in order for towns to be able to prepare for potential money the municipalities will lose. She said the consensus among mayors is that no one is ready for the change and that Spring Lake would be positioned to lose $1.4 million in sales tax dollars every year.

"This is a very big deal that is going to affect all of Cumberland County,'' Anthony said at the meeting on Jan. 8.

Anthony said the proposed change in the sales tax collection method does not account for a global pandemic and two significant floods in the last several years.

The board is also expected to discuss abandoned properties within town limits and damaged/missing road signs as well as accept a donation of a generator from the town of Hope Mills.

The board meets at 6 p.m. at the Spring Lake Municipal Building in the Grady Howard conference room.