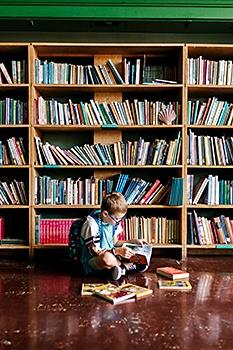 The Cumberland County Board of Commissioners on Feb. 6 heard a presentation telling them of new services planned for the county library system.
Library Director Faith Phillips updated the commissioners on library system operations, programs, and services based on a community assessment from 2019 and 2020, staff conversations and community feedback.
At the Headquarters Library, Phillips told commissioners, the plan is to align with the federal emphasis on STEAM — science, technology, engineering, arts and mathematics.
The West Regional Library will have a space for teenagers, seating areas, and a storytelling area.
The East Regional Library will have a teen space, and the Bordeaux branch will have a children's area.
Service initiatives will include an internship program with ServiceSource — a nonprofit agency that serves people with disabilities and other barriers to employment — and Cumberland County Schools for students in the Works for Me occupational program.
And in a partnership with ServiceSource, the library will open a coffee shop at the West Regional Library, for which people with disabilities will be hired.
The emphasis will be workforce development and job skills training, Phillips said.
The library also will partner with Alliance Health to provide adult mental health first aid to all library staff in March and April.
Training will be provided in coding, robotics, cybertechnology, and vocational and career development, as well as financial aid preparation for college.