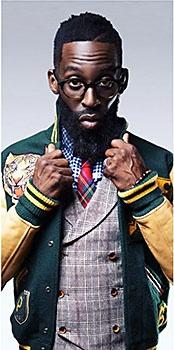 The Cool Spring Downtown District is bringing funk, soul and fellowship to Fayetteville with their second annual Juneteenth Jubilee June 17 and 18.
This year the Jubilee is leaning into a 1970s theme for the event. If you're familiar with the 70s, it was an explosion of culture for Black America in the arts, music and fashion. It was truly an era that still inspires and influences our culture today. With Juneteenth being a celebration of freedom, and the 70s feeling free artistically and socially, it was a perfect blend to bring this theme into this years Jubilee.
The celebration spans two days in downtown Fayetteville and it's jam packed with food, music and history for everyone to enjoy. Saturday is quite the show with Headliner Rose Royce taking the stage, along with Fayetteville native The Fatback Band. Sunday will feature local church choirs performing, leading up to Grammy Award and Soul Train Music Award-winning recording artist Tye Tribbett.
Juneteenth is also known as "Emancipation Day." It's a celebration of the true independence and end of slavery in 1865. A lot of people think Abraham Lincoln's Emancipation Proclamation was the end of slavery in 1863, but the news of the final Confederate loss in Virginia that freed slaves, didn't reach certain places in the south right away.
According to the American Battlefield Trust, news that the war had ended and they were free finally reached Galveston when Union Maj. Gen. Gordon Granger and his troops arrived in the Gulf Coast city on June 19, 1865, more than two months after Confederate Gen. Robert E. Lee surrendered to Union Gen. Ulysses S. Grant in Virginia.
Granger delivered General Order No. 3, which said: "The people of Texas are informed that, in accordance with a proclamation from the Executive of the United States, all slaves are free. This involves an absolute equality of personal rights and rights of property between former masters and slaves, and the connection heretofore existing between them becomes that between employer and hired labor."
The celebration for Juneteenth gained support for decades with African Americans working to make it an official holiday, recognized by the entire country. Just last year, President Joe Biden signed Juneteenth in as an official holiday, granting a true celebration for freedom in the United States – a celebration that includes everyone.
For residents in Fayetteville, the Juneteenth Jubilee has grown tremendously since last year. Adding almost 15 new vendors, an outdoor skating rink, costume contests, a cigar bar and card game area. Up & Coming Weekly had a chance to sit down and talk with two people who are vital in the Juneteenth Jubilee - Ashanti Bennett, Director of Special Operations and Lauren Falls, Director of Marketing and Events.
We spoke with them about the roles they play, the growth they wish to see, and how excited they are to bring this event to locals and visitors.
"Our task is trying to make downtown Fayetteville a place where you can love where you live and build the arts and entertainment districts," Bennett said.
A Fayetteville native, Bennett moved away from Fayetteville as a child. When she returned as an adult, she put all of her skills to work and help improve the city the best way she knows how. "I remember a time when I wasn't allowed to come downtown. My grandmother was not having that. I bring her down now and she's like, this is really nice. It's good to see that. It feels, you know, safe. It feels creative. It feels innovative."
With the success of this year's Jubilee, Bennett wants to take things even further next year, and give Juneteenth a block party kind of feel, like our 4th Fridays. She hopes to be able to give even more room to vendors, performers and activities for the community to enjoy.
This year there will be a trolly ride around the downtown area to share information about Black history in Fayetteville. Many realize that local Black history has been slightly overlooked. The facts discussed on the trolly ride are put together by a history professor at Fayetteville State University, recognized as an Historically Black College. The trolly runs most of the day Saturday and is sure to be one of the most informative and fun parts of the weekend. The trolley is free, but donations are accepted.
Other activities include the Juneteenth Celebration 5K, a Groovy Costume Contest and vendors.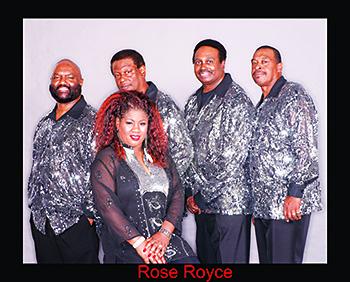 Lauren Falls, the Marketing Director for Cool Spring Downtown District, shared her excitement about the opportunity to work on the Juneteenth event.
"As a graphic designer in a nonprofit, sometimes it's really fun when you get the opportunity to kind of create new things and when your staff say, 'go be free' and they have that confidence in you that you know, they see, you see their vision … If you haven't seen this year's Juneteenth Jubilee promos and flyers, you're truly missing out."
The flyer is full of beautiful brown tones, afro-centric artwork, and an incredibly groovy font.
"In the background of the Juneteenth flyer, we see the skating rink and all the different colors and shades. It's a subtle hint that this event is for everybody. We're highlighting that every person can be a part of it," Falls said.
Organizers encourage everyone to bring families and friends out this year. For those wishing to volunteer, there are opportunities available by calling 910-223-2890.
The Juneteenth Jubilee kicks off at 3 p.m. on June 17. Entry into Festival Park is free, but those wishing to have seats close to the stage can purchase VIP tickets.
For VIP tickets and schedule information, visit https://visitdowntownfayetteville.com/juneteenth-jubilee-downtown-fayetteville-2023/