Details

Sunday, 07 March 2021
Written by Jeff Thompson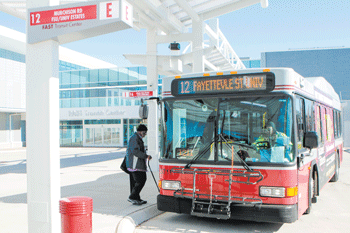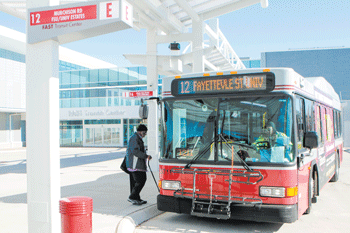 All Fayetteville Area System of Transit routes have resumed full service following several weeks of reduced bus routes because of COVID-19. Contact tracing continues after several employees tested positive for the coronavirus. The safety of employees and passengers is priority according to Transit Director Randy Hume. Lines on buses now mark a 'no standing zone' to encourage six feet of physical distance between the driver seat and passengers who must enter and exit the rear doors.
Additionally, FAST crews have increased the frequency of cleaning of buses and FAST facilities. Bus roof hatches are opened to increase airflow when weather permits. "Each FAST employee plays a vital role in providing transportation throughout Fayetteville. Our employees are truly the heart of our department and kept our community moving," Hume said. All FAST employees, passengers and visitors are required to wear masks on board buses and at FAST facilities.