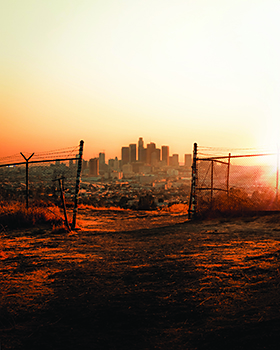 I don't know about you, but this summer has been the hottest, most humid in my memory.
Meteorologists confirm that is correct. In fact, July was the hottest month since people have kept records of such things, bringing with it fires, floods, homes and businesses destroyed. And, yes, this summer's weather has brought death to people the world over from infants to centenarians in ways few of us want to imagine. So far, 2023 is poised to be the 3rd hottest year ever, and there is still time for it to claim number 1 status. The word "apocalypse" is heard in media and in private conversation.
"Apocalypse" is also being used in terms of what is happening to public education in North Carolina. Frustrated and heartbroken educators have used it, as have parents watching their children's educations being hijacked and systematically dismantled by right-wing legislators in Raleigh. Then, there are state taxpayers whose hard-earned dollars are being siphoned to private schools all over North Carolina, many of them with religious bents and little accountability for the public funding they are receiving.
Two cold, hard facts are worth remembering. Despite the advent of charter schools (loosely regulated public schools) and taxpayer-funded vouchers to private institutions, most North Carolina K-12 students are and will continue to be educated in traditional public schools. And, North Carolina is sitting atop a budget surplus in the neighborhood of $3B, with little indication that legislators will allocate a significant amount of that to public schools. In fact, they seem to be hoarding it for future use at the same time they are keeping public schools on a starvation diet.
I have to ask. What is more important to North Carolina's future than the education of the majority of our young people? Why are the legislators in absolute control of our state targeting traditional public education?
Legislators, like other elected officials, are responding to and actively participating in, our nation's virulent culture wars. They are pandering to extreme elements in our society—those who want all manner of services, educational and otherwise, but do not want to fund them, and to those who want to ban books and other materials that, at best, do not suit their world view, and, at worst offend their sensibilities. Some of this is done under the banner of "parental rights," but whose parental rights? Certainly not those of parents who believe that learning, even learning unpleasant or frightening realities, is an important part of maturing and becoming competent adults. As a friend once told me when I was trying to shield my children from toys I found offensive, "Margaret, you cannot protect your children from their culture."
Legislators are also pandering to the wealthy, both individuals and businesses, who dislike paying their fair share of taxes and would like the enormous surplus to protect them. One has to wonder why those same people and entities who have enjoyed a productive workforce for more than half a century are going to feel when our poverty-stricken schools turn out less-than-prepared workers. Legislators may be sacrificing not only the futures of millions of young people but the long-term health of North Carolina's economy.
Apocalypse is not a word to be tossed around lightly, but it is impossible not to see how it applies to climate change and to North Carolina legislators' retreat from public education.
The silver lining in both cases, if there is one, is that we can slow both disasters down and perhaps reverse them, if we muster the political will.
Stay tuned.