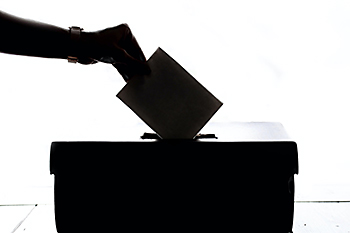 The heart-wrenching loss of a child to gun violence is an unimaginable tragedy that no parent should ever endure. As a mother who has suffered the devastating loss of a son to a senseless attempted robbery, I have chosen to channel my grief and anguish into action by running for Fayetteville City Council, District 2. I am now a member of a club that I wish no other parent would ever have to be a member of.
Our government's chief job is to keep us safe. They have failed me, my son, and many other mothers, fathers, sons, and daughters in our city.
My mission is clear: to be a voice to spearhead a combination of solutions that address the multifaceted issue of crime and gun violence that will make our community safe for all.
To combat crime and gun violence effectively, a multifaceted approach is essential to recognize that the issue is complex and deeply intertwined with socio-economic factors, mental health concerns, and public awareness. One critical component is investing in community outreach and support programs. By bolstering educational and mentorship initiatives, we can offer at-risk youth a way out of the cycle of violence. By creating diversion programs, we can teach young adults viable skills that will not only deter them from engaging in criminal activities but also foster a sense of belonging and self-worth.
Our entire Fayetteville City police force has taken de-escalation classes; if we implement a younger community watch, these classes given to each community watch meeting would not only enhance safety but emphasize conflict resolution over resorting to violence. Fostering trust between police and the city residents is integral for the officer to better understand the unique challenges each neighborhood faces.
I also want to prevent families from experiencing the loss and displacement of becoming homeless. While the county bears the primary responsibility for this matter, it is a shared effort that requires everyone's involvement. We are a community, and our shared responsibility is to work towards becoming better together. A pivotal aspect of my strategy to reduce homelessness involves investing in an affordable housing initiative. By continued collaboration with developers, non-profit organizations, and county agencies, we can increase the availability of affordable housing units, giving individuals and families a stable foundation to rebuild their lives.
One of the core tenets of effective governance is the ability to listen and respond to the voices of its citizens. I recognize Fayetteville's progress hinges on its residents' diverse perspectives and experiences. When elected to the Fayetteville City Council to represent District 2, I pledge to establish open lines of communication, ensuring everyone has a platform to express their opinions, share their ideas, and voice their concerns. I plan to do this by holding a town hall twice a month to empower citizens to actively connect with me to foster a more informed and engaged community.
My journey, which includes facing adversity and overcoming challenges, has instilled a deep sense of empathy in me. I understand the policies and decisions made at the city level have real-life implications for individuals and families. By taking time to listen to the stories and experiences of our citizens, I can make informed and compassionate choices that address their needs and reflect the realities, and have a more profound positive impact.
My aspiration to become a Fayetteville City Council member is driven by a genuine desire to create positive change and represent our citizen voices authentically. I am confident in my ability to work collaboratively with the community to forge a path toward progress. I look forward to serving the citizens of Fayetteville and, more specifically, the citizens in District 2.
—Laura Rodrigues-Mussler
Candidate for Fayetteville
City Council District 2