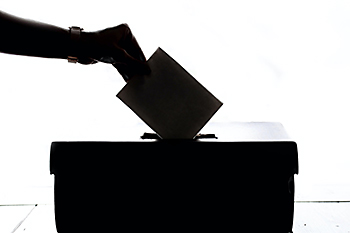 I'm Johnny Dawkins, and I am running for re-election to the city council seat for District 5. I am serving in my fourth term on the city council, and I have been a part of many success stories in our city. I was born at Highsmith Hospital (that fact probably dates me!), and I reside on Millan Drive, off of N. Virginia Avenue. I'm happy to show anyone my NC Driver's License, and I'll show you my checkbook with my Millan Drive address, if you want to see that! My platform goals are to continue to provide Leadership, Experience and Vision as the District 5 councilmember on the Fayetteville City Council.
It took my Leadership to make the council motion for PWC to forgive the millions of dollars of debt on the ASOM, so that the US Army would take over the ASOM, in perpetuity. I gathered the votes, and I got it passed. The ASOM represents our "ocean" in our city, it is a beautiful jewel for our citizens and our visitors. Whether it was working our Baseball Stadium through all of the hurdles to get it built, I was there, and I helped get it done. Whether it was our Homeless Day Center or the forthcoming Homeless Shelter, I provided leadership, and I'm getting those projects done.
Whether it is dealing with the NC Dept of Transportation, and getting roads widened or intersections made safer, or getting License Plate Reader cameras approved, I was there, and I am helping get all of that done. If it is supporting our Police and Fire First Responders, I am there, and there is no stronger supporter on council for Public Safety.
If it is using my 42 years of business Experience, owning and operating two successful businesses, started from scratch, I have done it. Experience matters, and I provide experience every day I serve. If it involves helping manage our Stormwater system, and fighting for improvements, I led the Council Stormwater Committee for five years as Chairman, and the fruits of that labor are now happening: Mirror Lake Dam restoration, and the Drainage Assistance Program for our citizens are just two examples. I continue to serve on the Council Stormwater Committee, and FEMA just awarded the city $14 Million for stormwater improvements, which will begin next year, in our city.
During my time on council, thousands of new jobs have been created for our citizens; Amazon "Last Mile" Facility, Amazon Distribution Facility, hundreds of new home construction projects approved, hundreds of new apartments approved near Ft. Bragg/Liberty, and existing business and industry expansion has occurred. It takes Vision, and I provide that vision for our citizens.
I also work hard to protect our neighborhoods, and when citizens call or email or text me with a problem, I get the right city staff involved to provide direct help.
Going forward, it is very important we support our neighbor, Ft. Bragg/Liberty in their mission to protect our nation. I have done that, and I promise to continue to do that. It is very important we protect the safety of our citizens, and I promise to always support our Police and Fire Departments. It is also important we continue to grow our economy to be able to provide good jobs for our citizens. I promise to use my business experience to help grow our economy. I ask for your vote for Johnny Dawkins for City Council District 5. Primary election date is October 10, and General election date is November 7. My campaign email is Dawkinsforcouncil@gmail.com. My city email is johnnydawkins@fayettevillenc.gov .
Thank you for your consideration.
—Johnny Dawkins,
Councilman, District 5
City of Fayetteville, NC