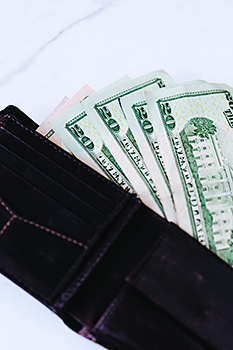 The North Carolina General Assembly approved the $30 billion state budget last week, and Fayetteville and Cumberland County will benefit from the $127M that will flow into our community.
This is excellent news, but unfortunately, it pales compared to what the tour de force Cumberland County delegation of Sens. deViere and Clark and State Reps. Szoka, Richardson, Lucas and Wheatley brought to our community in previous years. ($413M plus!)
Why the success? That delegation worked hard, cared about every segment of our community, and worked together across the aisle for the betterment of the citizens of Fayetteville and Cumberland County. More importantly, they displayed a unified and dignified front in Raleigh. They got things done.
This time, the credit goes to Sen. Tom McInnis, who serves Moore County and a small piece of Cumberland County, and Fayetteville's District 43 House Representative, Diane Wheatley.
The $127M covers the two-year budget through June 30, 2025.
Because of their focus and hard work, many local organizations will benefit. To name a few of the beneficiaries:
All three educational facilities: Fayetteville State $72M, Methodist University $2M and FTCC $10M
$12M for Grays Creek
$14M Cape Fear Valley Medical Center
$2 million U.S. Army Airborne & Special Operations Museum
$2.1 million Fayetteville Cape Fear Regional Theatre
$250,000 to the Gilbert Theater
Plus money for nonprofit organizations:
Cumberland County Fire Chiefs Association
Heritage Square Historical Society
Falcon Children's Home
Vander Civic Association
The School of Hope
Karen Chandler Trust of Fayetteville
Gray's Creek Ruritan Club
We thank Sen. Tom McInnis and Rep. Diane Wheatley for a job well done. As for the rest of the delegation, we recommend they spend less time concerned about their political futures and pay more attention to their constituents in Fayetteville and Cumberland County, who sent them to Raleigh.
Make no mistake about it, State Reps. Charles Smith, Marvin Lucas of Spring Lake, Frances Jackson of Hope Mills and Sen. Val Applewhite of Fayetteville paid homage and loyalty to high-ranking Raleigh democrats rather than looking out for their constituents.
And, yes, this group voted Against the Budget. So, they voted Against bringing $127M of North Carolina tax dollars to the Cumberland County community.
This begs the question: What are they there for? Why were they voted into office if not to represent the taxpayers of this community?
I hope that the next election does not forget these irresponsible actions. Undoubtedly, they will want to take credit for these accomplishments or, at best, try to spin it with plenty of excuses for underperforming.
Excuses like they were not invited to participate, they were never included in the conversations or negotiation, or their requests were undermined by someone or something beyond their control abound. Please don't buy it.
Please don't buy any attempt they may try to take credit for what McInnis and Wheatley accomplished.
Smith, Jackson, Applewhite and Lucas voted AGAINST the $30 billion budget. They voted AGAINST the $127M to local organizations. They voted AGAINST Fayetteville and Cumberland County residents.
Again, this begs the question: Why do they deserve to represent Cumberland County if they don't represent us? Curious minds want to know.
Thank you for reading the Up & Coming Weekly community newspaper.