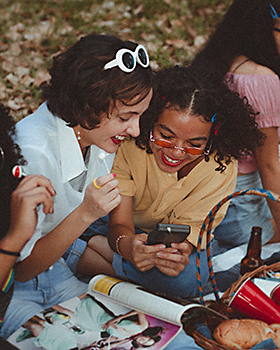 My, my! Wouldn't prior generations of North Carolinians be astounded to learn that the Old North State just barely missed legalizing casino gambling in 2023?
Long known as a part of the Bible Belt, even a lesser one, North Carolina has a long heritage of straight-laced legislative actions, even if legislators themselves were really mandating, "do as I say, not as I do."
Take alcohol policy, for example. While Prohibition was repealed and liquor sales became legal in the 1930s, albeit only in state controlled stores, North Carolina did not allow liquor by the drink in restaurants until 1978.
Even then, a certain amount of food sales were required. And, as we all know, liquor sales to both individuals and businesses remain controlled by the state.
So, it took many Tar Heels, including this one, by surprise when Republican State Senate President Pro Tempore Phil Berger, a staunch conservative if ever there were one, came out in favor of casino gambling.
Berger was so pro gambling, in fact, that he used his iron-fisted power to hold up passage of a much-delayed budget for the entire state!
His determination to allow casino gambling kept teachers and state employees wondering whether they would get raises and kept about 600,000 North Carolinians on pins and needles as to whether they would get Medicaid health insurance.
Berger and his supporters finally caved and abandoned their gambling plans and a potential casino in Berger's legislative district, only after so many legislators, including Republicans, refused to play along.
The Republican religious right has got to be scratching their heads that one of their own promoted legalizing casino gambling and wondering whether it will rise again in the General Assembly.
Closer to home, Fayetteville City Council puts the brakes on a proposed 11 p.m. curfew for residents under 16 years old put forward by Police Chief Kem Braden. The Chief's proposal is understandable.
Teenagers are still learning how to interact with others, and their parents are not always aware of what they are up to, even though we might wish they were more present. That said, the curfew notion is not dead.
Council wisely decided to seek more buy-in from other stakeholders, including the school system, social services agencies and others. As parents, including Hillary Clinton, it takes a village to raise a child.
In my younger years, I was thrilled to refer to myself as a "woman," but now that I really am one, I often use the word "girl' to describe human beings who really are girls in age as well as my own friends and contemporaries, who are decidedly not girls by age.
If you could see us, you would immediately understand how ridiculous that appellation is. But who knew "girl" has become a loaded word.
Marie Solis wrote an entire column about "Girls" last month in the New York Times, and she makes several fascinating yet different points about the use of "girl."
Solis did her homework and linguistics professor Nicole Holliday said, "this kind of term is known to rhetoric experts as 'vocative,' which is used to call someone in. This seems to be especially true in internet communications."
Says Solis, "the word 'girl' is in diametrical opposition not to 'boy' but to 'woman,' allowing women to enjoy simple feminine pleasures without the complications associated with womanhood.
She quotes New Orleans resident Hillary Keeney, a fully grown 46, "no one is going to say 'woman dinner' or 'women's night out.' That's too serious."
"Girl" may be associated with frivolity and fun, but there is a silver lining to that; according to Marlowe Granados, who wrote in The Baffler, such perception is a positive.
"If people underestimate you, there's actually room to move around, and you can give people a shock when you prove them wrong."
Millions of women in my generation will testify to that.
Meanwhile, in the summer of 2023, Taylor Swift, Beyonce, and Barbie, girly girls all, are laughing their way to the bank.