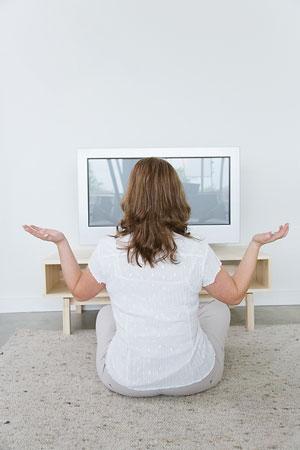 Over the last 15 years I have written many editorials and opinion pieces about the need for a local television station in our community. As I travel around the country I have the opportunity to tune in and watch local news programming. I envy how the local TV media is able to not only report relevant, up-to-date community news, and their capacity and dedication to keeping local residents educated and well informed on important issues affecting their families, neighborhoods, towns, cities and state.
This is even more important during election time when the relevance of covering local politicians and government issues reaches it's peak. Without effective TV, newspaper and radio media coverage there is little hope for transparency in government.
This is especially true with TV. There is nothing more effective for exposing and defining the truth than a camera and reporter investigating or reporting on an issue. It is this lack of coverage and accountability that breeds apathy among voters and thus produces the disappointing turnout results at the polls on election day.
Here in Cumberland County the turnout was less than 12 percent. Twelve percent? And, this at a time when we have so many important and pressing issues facing our community — both locally and statewide. Our community has problems and our community has questions.
We need solutions. We need answers. In today's political climate way too much emphasis and political posturing is focused on the race of the candidate and not his qualifications. Hmmmmmm?
How sad is that? Wouldn't it be nice to know more about the qualifications of the candidates, why they are seeking office and what their ideas and plans are for moving our county, state and nation forward?
Sure, there are political forums but these are poorly attended, and again, because no one knows about them. Honestly, getting elected and serving effectively are two different things. First, getting elected (or appointed) to an office shouldn't be the objective in itself. Anyone with the resources can spend a million dollars to be elected. Or, if you don't have those kinds of financial resources you can resort to political maneuvering or "slight of hand" to get your ballot numbers.
Either way, the constituency is ill served because no relevant motives or information have been exchanged. Trying to be elected to an important political office "just because" is not a good enough reason.
Our county, state and nation are faced with some very serious and vital issues. Education, unemployment, transportation/roads, the environment and national security, just to name a few. People want — and have — a right to know how potential elected offi cials are going to effectively (and honestly) address these issues. Who cares what color the candidates skin is as long as the job gets done?
No, accountability will only come with transparency, and, transparency will only come when the media can report on our government and politicians in real time. And, that's television. So, lights, camera, action! Until we get it … we won't have it.