"The earliest years of childhood are critical. Experiences during this time literally shape the structure of the brain. Because today's children are tomorrow's leaders, parents and workers, everyone has a stake in making sure that all children have the experiences they need to thrive."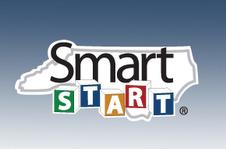 Those are the words that are emblazoned across the Smart Start website. They are also words that North Carolinians need to take to heart, and North Carolina leaders need to ponder over as they make decisions concerning the funding of the Smart Start program.
Everyone needs to look at the achievements being made through programs directed to and affecting early childhood development here in Cumberland County and across our state.
Smart Start and More at Four are proven and timetested programs that have had positive, long-term effects on the development of children and their educational achievements. Those programs are now in jeopardy.
You might ask yourself what is Smart Start? In short, Smart Start is the state's early childhood infrastructure. Smart Start local partnerships serve to bring stakeholders to assess local needs; ensure accountability; and leverage community, state and federal resources. Local partnerships have established community networks that bridge education, health services and family supports to best meet the needs of young children and their families.
The Smart Start network of 77 local partnerships serving all 100 North Carolina counties is the envy of the nation. Federal and private funders have invested millions of dollars in North Carolina's early childhood system because Smart Start provides the network on the ground that is needed to produce effi cient and effective results.
The power of Smart Start is in its public/private partnership that mandates outcomes, while giving communities local control to determine the best approach to achieving them.
When state and local governments are focused on fi scal responsibility some tough decisions have to be made. These decisions should not be based on "fi scal desperation." Young children are the innocent, bipartisan, foundation of our nation. Cuts in these programs are short sighted and devastating to the development of our children and our nation.
North Carolina's Democratic leadership needs to man-up with the facts about the Partnership for Children and its progress. Governmental leaders need to look at the impact and success the organization has had in implementing these programs, rather than bantering over that weak redundant cliché "It's for the children."
Republicans need to get focused on what's really important and stop fl exing their majority muscles while advocating a "onesize- fits-all" mentality when it comes to funding cuts directed at balancing North Carolina's budget.
This is not an issue that needs to be determined along party lines. Both sides of the aisle in Raleigh need to focus on the existing and blatant waste, fraud and duplication of services that have a choke hold on the North Carolina taxpayer.
Smart Start: A Smart Move. We hope common sense and compassion prevails. We'll soon see where our priorities are.
Thanks for reading.