Be Prepared for Disasters
Due to the significant number of tornadoes and severe thunder storms in the country this Spring, we feel compelled to run our "Emergency Preparedness" article again.
Please read it and consider getting your family ready should a situation develop in your neighborhood.
This time of year in eastern North Carolina, the weather is dominated by potential tropical storms developing into hurricanes. Over the years, our state has been devastated by the impact these storms have had not only on property but the toll it takes on our citizens and communities. Preparing for natural disasters should be a priority for all families living in North Carolina. Predicting the path of these tropical storms, hurricanes or any natural disaster is not an exact science and every precaution should be taken to ensure the safety and well being of our loved ones.
During an emergency or crisis — natural or man-made — hospital emergency departments rapidly fi ll up with seniors. Floods, fi res, power outages, pandemics, not to mention hot humid summers with extreme heat waves, are all potentially dangerous scenarios for seniors. They are especially dangerous if the senior lives alone.
Of course, it's critical during emergencies that agencies work together. This includes police and fi re departments, Emergency Management Services (EMS), public health units, paramedics, and hospitals. The idea is that with coordinated care and community support, seniors can live in their own homes safely and avoid hospitalization. This includes during a crisis or emergency situation.
Home Instead Senior Care has devised a 10-point check list to help seniors prepare for disasters:
1. Contact the local emergency management offi ce to learn about the most likely natural disasters to strike your area.
2. Do a personal assessment. Seniors should know what they can or can't do before, during and after a disaster. Make a list of those needs and the resources that can meet them.
3. Schedule a family meeting to assess your needs in an emergency and develop a plan of action. Include in your plan neighbors, friends, relatives and professional caregivers who could help.
4. Assemble a portable disaster kit with essential supplies, as well as photocopies of key identifi cation, a health card, and legal documents. The kit should have three days of non-perishable food and water, plus an additional four days of food and water readily accessible at home.
5. Label every piece of equipment or personal item in your kit.
6. Have at least two escape routes – one out of the home in case of fire when you must get out quickly, and one out of the area in case you must evacuate the local community. Designate a place to meet other relatives or key support network people outside the home.
7. Know when to go to a safer place or to stay where you are, and how to make the decision. In the case of evacuation, older adults should go sooner rather than later.
8. Know where to get information during an emergency, either through TV or radio. Have a battery-operated radio on hand. Special alarms are available for people with medical conditions, such as a strobe alarm for the hearing-impaired.
9. Make a list of key phone numbers that includes people on your support network, as well as doctors and other health-care professionals.
10. Call a professional caregiver if you need assistance.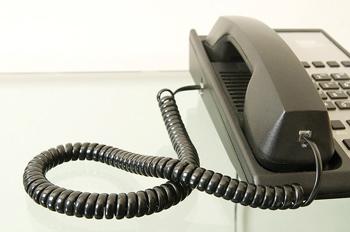 "Family caregivers play a critical role," says Susan Guy. "But seniors who have no family locally can also be assisted by caregivers from an organization like ours. The most important consideration is to put a plan in place, assess what the senior needs in the event of a disaster, and implement the plan."
As part of Safety Awareness Month we have "Senior Care Resources" on www.homeinstead.com/647 and FACEBOOK!
Photo: Make a list of key phone numbers in case disaster strikes