Education's Bottom Line
Several weekends ago, I watched with much delight as some Dickson neighbors hosted an evening p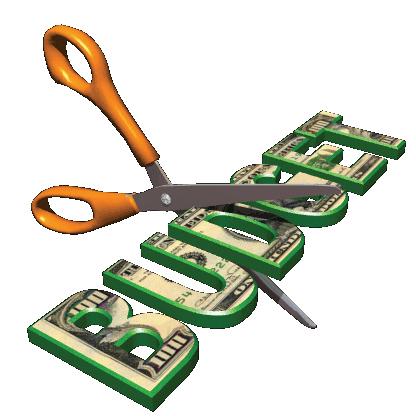 icnic in honor of their twin granddaughters who are graduating from high school and heading for one of our outstanding and nationally regarded University of North Carolina campuses. Like thousands of other families, this one has a long tradition of valuing excellence in education and of understanding its importance in both individual lives and in the ongoing prosperity of our state. The twins will be the third generation of this family to bleed purple and gold, if you get my drift.
That summer evening was fi lled with the whoops and hollers of happy teenagers as they cooked on grills and played various games in the front yard. The young people were clearly proud and pleased to have finished high school and looking forward to their own next chapters, whatever they may be. I suspect most of these partygoers are heading to colleges, universities and community colleges of which North Carolina is blessed with an abundance of excellent options. The evening projected an atmosphere of hope and promise.
Like many North Carolinians, I have followed this year's budget debates in the General Assembly which have been highly partisan and classic examples of the fundamental differences between Democrats and Republicans. Painting with a broad brush, Democrats generally support issues they perceive constitute the greater common good, and Republicans generally support what they perceive as benefi ting the individual.
No where have these differences in political philosophy been more focused than in budget debates, and because education spending makes up nearly 60 percent of North Carolina's spending, conversations over to spend or not to spend are necessarily concentrated on those areas. In these tight nancial times, the basic question for the N.C. General Assembly has been this — do we cut education spending to save tax dollars or do we continue our state's century long emphasis on public education as the driver of economic health?
As is always the case in partisan and highly-charged debates, the party in control will win the argument, and in North Carolina right now, that is the Republican Party and point of view.
Spending cuts are underway across state government, including in education, but what will that mean? No one, neither Republican nor Democrat, knows the exact answers to that question for a number of reasons.
N.C.'s multi-billion dollar budget is diffi cult to digest. Even more than its imposing size, though, is the fact that many of the spending cuts have been pushed down to local school systems to decide what or who goes and what or who is kept. Cumberland County Schools are different than those in Wake or New Hanover counties, and Cumberland County School Board members and administrators will make different decisions than their counterparts.
No one really knows how all of this will shake out in coming months or what it means for individuals working in school systems and for taxpayers who support those systems. Depending on our political inclinations, we will see whatever does transpire in different lights. Some of us will find the changes positive and some of us will be horrifi ed. My concern, though, is for students now.
The Dickson Precious Jewels have completed their educations, or at least the latest stages of them, but since the wrangling in Raleigh began earlier this year, parents have expressed their relief to me that their children, like mine, are nearing the end or finished, just as our neighbors' granddaughters are celebrating their graduations from a Cumberland County high school. They will not be affected if there are fewer teaching assistants in local classrooms, nor will they be around in school hallways now missing an assistant principal.
But other students will be in those classrooms and hallways. The twins may well be affected, however, if they cannot get into classes they need because fewer teachers are around to teach as many. Maybe they will have to attend an extra semester or so to accomplish graduation. The state may have saved money, but students and their families have not. The same may be true for their friends who find themselves at Fayetteville Technical Community College and others across the state.
The reality is that while the arguments may be partisan and philosophical, the consequences of subsequent decisions are very real and very lasting. Decisions can be changed, of course, but their effect on students can last a lifetime.