This, That and the Other
Individual human beings are the most fascinating creatures on God's green earth.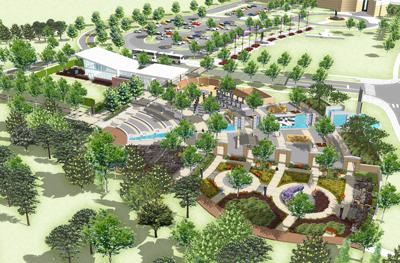 We love them, hate them, help them, get angry with them, follow them, watch them on television.
Nothing is more riveting to us than other human beings. It is sometimes interesting and instructive to look at ourselves as a group, though, and the U.S. Census — conducted every 10 years — provides us with the data to do just that. Some of the information is interesting, some of it is positive and some of it causes concern.
A quick look from the 2010 Census.
Cumberland County has historically been younger than the rest of our state and nation, and it remains so. The obvious reason for this is our signifi cant military population, just the age to have young families, and they do. We are more transient than most other places with a full 10 percent fewer of us living in the same house we did a year ago than others in our state and nation. Not surprisingly, we also have a lower level of home ownership.
A quick trip to any public place in our community affi rms that we are far more diverse than the rest of our state and much of our nation, again because the military brings people of all ethnicities and heritages to our community, enriching us in all kinds of ways from language to food. We display this diversity proudly every fall at the International Folk Festival.
On the concerning side, our median household income is about $2,000 below the state number and $9,000 below the national median. A contributing factor to these discrepancies is certainly our education level. Fewer Cumberland County residents have college degrees than those elsewhere in North Carolina and across the nation, but we do graduate from high school at a higher percentage.
And, while North Carolina as a whole had explosive growth over the last decade at 18.5 percent and the nation grew almost 10 percent, Cumberland County's growth was a modest 5.4 percent. It is important to note, though, that the census fi gures were collected before BRAC's growth really got underway.
This data and much more is available from the US Census Bureau and, just like a photograph of your last birthday party, it gives us a snapshot of our community, state, and nation as we were in the spring of 2010.•
• • • • •
Most of us succumb to impulse purchases from time to time, and my particular weaknesses in this area often involve books.
On the sale table of a local book emporium, I recently fell victim to Christopher Buckley's sweet, charming, poignant and occasionally laughing-out-loud funny, memoir of his parents, Losing Mum and Pup.
Buckley's parents were, of course, William F. Buckley Jr., the Lion of the Right in American politics, and Pat Buckley, a socialite at the top of New York and European circles for decades. Both died within a year of each other in 2007 and 2008, and Christopher, their only child, remembers his far-from-average parents with both love and consternation at the traits that made them both extraordinary human beings and a one-of-a-kind mother and father.
I confess that I cannot remember ever agreeing with William F. Buckley Jr. on anything political, and his effete and often comical mannerisms drove me crazy. But there is no getting around the fact that he was a brilliant, elegant, erudite and prolifi c writer who sent me to the dictionary on a regular basis, as does his son.
Christopher reports that even at the end his father's words fl owed out "punctuated and paragraphed," and that he could write his columns — about the length of this one — in fi ve minutes, most often with no corrections or editing. His books about sailing the seas are wonderfully readable and unequaled.
Christopher Buckley writes about his parents with great love and with great understanding that remarkable as they may have been, they were his Mum and Pup. My favorite line may be this:"Great men … tend to be the stars of their own movies."
• • • • • •
By the time you read this, North Carolina will have celebrated and dedicated our state's new $13 million Veteran's Park in downtown Fayetteville.
It is North Carolina's tribute to those who have served and will serve us and all Americans in our military, and it is in the right place in our community where heroes live next door.
It will be here when you and I are not, honoring those who have been brave and those who will be.
If you saw him, I hope you took a minute to say thank you to former North Carolina Senator Tony Rand.
The North Carolina Veterans Park is his legislative handiwork, the product of his understanding of the sacrifi ce freely and lovingly given by generations of North Carolinians and other Americans and of the special and unique role this community continues to play in military history.
Trust me on this one.
I was there.
Photo: The N.C. Veterans Park opened last week. Those in attendance heard a little from former N.C. Senator Tony Rand. Rand was the man behind the park in the N.C. Legislature.