Over the past 60 years, the role of women in our society has changed dramatically. Many women have traded in their ironing boards for seats in the board room. With that shift, women have taken on a new role in the global community.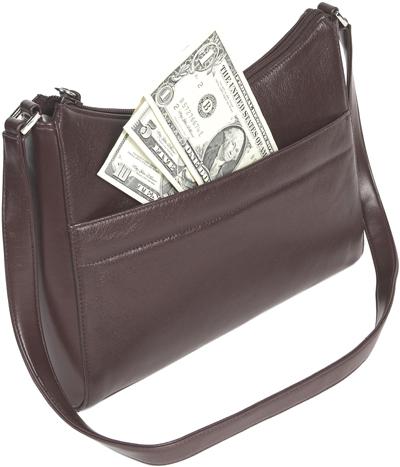 According to an article in Forbes, women now control more than half of the private wealth in the U.S. and make 80 percent of all purchases. Boston College's Center on Wealth and Philanthropy has found that women will inherit 70 percent of the $41 trillion in intergenerational wealth transfer expected over the next 40 years. In addition to controlling wealth and consumer activity, women tend to donate more of their wealth than men do. A Barclay's Wealth study titled Tomorrow's Philanthropist, released in July 2009, showed that women in the U.S. give an average of 3.5 percent of their wealth to charity, while men give an average of 1.8 percent.
But before you get excited and start thinking these women have the money to give away, it's important to note that who is giving is also changing.
Private foundations and public charities dedicated to fundraising by and for women and girls have grown at a faster rate than giving by the overall foundation community. A report conducted by the Foundation Center and Women's Funding Network found that from 2004-2006, giving by women's funds grew 24 percent. The study found that charitable giving by women, directly or through women's funds, focuses on improving the quality of life and opportunity for girls and women. It also suggests a growing interest in philanthropic models that allowdonors to leverage and pool their charitable dollars in order to achieve maximum impact.
That idea has been firmly embraced in Cumberland County by the women who make up the Women's Giving Circle of Cumberland County. Operating as a contibuting agency of the Cumberland Community Foundation, the organization seeks to:
• Empower women givers of all ages and backgrounds.
• Educate donors on women's issues in our community.
• Impact substantial, positive change for women and children throughout Cumberland County by pooling fi nancial resources.
The circle is "committed to educating its members on pressing social issues affecting women and children in Cumberland County."
This is how it works: Each member of the circle contributes a $550 annual gift; $400 is immediately placed in the grant-making fund; $100 is placed in the endowment; and $50 is added to the program and operating expense fund. To ensure the continuity of the circle, members are asked to pledge an annual commitment of $550 for three years.
Additionally, the circle also hosts some fundraising events. On Thursday, Sept. 8, the circle will host a Power of the Purse Luncheon featuring University of North Carolina at Chapel Hill Head Basketball Coach Roy Williams. Tickets to the event, which will be held at 11:30 a.m. at the Snyder Memorial Baptist Church Fellowship Hall are $75. To reserve a seat for the luncheon, please send a check to WGCCC, P. O. Box 2345, Fayetteville, N.C. 28302, payable to the Women's Giving Circle of Cumberland County. Reservations will be accepted through Aug. 31 or until sold out. For questions about reservations, please call 910-818-3840.